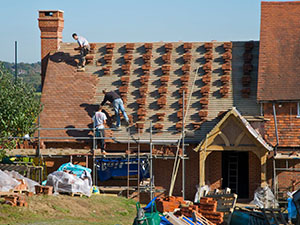 Having a new roof installed on your home is a fresh start for your home, whether it's your newly constructed home or if you're having a roof replacement completed, your new roof, in the right hands, can deliver decades of reliable protection. At Blue Rain Roofing, we take great pride in our ability to deliver flawless roof installations for our customers and neighboring homeowners throughout Gladstone, MO and the surrounding areas and we look forward to helping you stay protected with confidence. If you believe you need a new roof installed on your home, or if you'd like to know the condition of your existing roof, just reach out to our crew today at (816) 358 – 7663.
Trusted Protection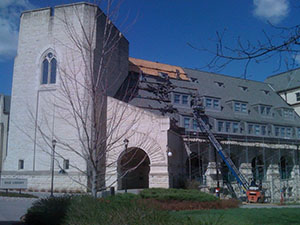 At Blue Rain Roofing, we've been perfecting our craft for years and in this time, we've also learned what products continue to provide outstanding protection and what ones don't. In order to bring you, your roof, and your home the best, we use only the finest roofing products on the market. When you pair this with the exceptional skills of our roofing professionals, you'll soon have a roof fit to last for the long haul! When new products and services come available in the roofing industry, we do our research and if we believe it's a trusted product we should bring to our customers, we'll get the necessary training so we can continue to deliver the best. We're here to help your roof succeed soundly!
Proper Installation is Key
The installation of your new roof needs to be handled flawlessly from start to finish or you could soon be dealing with roofing issues far sooner than necessary. We work quickly and diligently and will make sure no mistakes are made during the installation of your home's new roof so that it can be one you can count on for years. Know you're in the finest hands around when you have Blue Rain Roofing working for you.
Call Today
If you believe your home is due for a new roof in the Gladstone, MO area, Blue Rain Roofing is here to get things completed flawlessly and in a timely manner, so you aren't left without a reliable roof for long! We know the important role your roof plays and we'll work to make sure it can always do so properly. Call our crew today at (816) 358 – 7663.