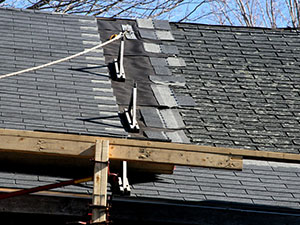 If you need a new roof installed on your home and you aren't sure who to call, Blue Rain Roofing brings the local roofing experts to homeowners in the Liberty, MO area and you can rely on us for flawless service every step of the way. The installation of your home's roof is not something to trust to just anyone. Your roof is a sizeable investment and with something that plays such a crucial role in the protection of your home and family, wouldn't you like to know it's being handled perfectly? We're proud to bring our neighbors the trusted solutions they need and deserve and as a full-service roofing contractor, we're equipped to handle anything your roof might need with ease. Get a free estimate on your new roof when you call our team at (816) 358 – 7663.
No More Headaches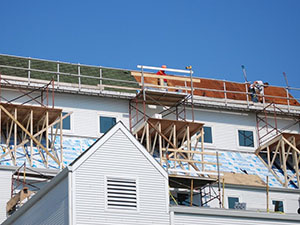 If constant roofing troubles have been causing you grief, let the roofing professionals at Blue Rain Roofing put them to rest! We will deliver a thorough roof inspection that will let all of us know the exact state of your home's roof and what it requires. If we find that repairs and restorations are no longer worth investing in, we'll let you know your reliable roof replacement options. A new roof is a big investment yes, but it's also a fresh start for your home and when in the right hands, your new roof can deliver the unquestioned protection it was intended for. Don't let roofing headaches plague you any longer, let Blue Rain Roofing help you keep a trusted roof atop your home during any season!
Reach Out Today
If a new roof is the best course of action for your home in the Liberty, MO area, Blue Rain Roofing is the crew of roofing professionals you can expect to deliver a flawless installation. After we install your home's new roof, we'll let you know the best ways to help keep it performing like new season after season and we're happy to say we have budget friendly solutions that will help your roof succeed! You could see your roof last for decades when it gets the care it needs along the way, just reach out to us today at (816) 358 – 7663.