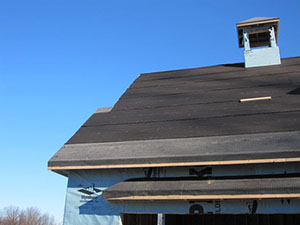 Looking to have a new roof installed on your home in Raytown, MO this spring? The spring season is one of the greatest times to have your roof professionally inspected to ensure any necessary repairs or services can be completed before the storms of summer hit. Here at Blue Rain Roofing, we know it's not a matter of if, it's a matter of when and that leads to the question, "Is your roof ready?". We're here to help make sure that answer is always a confident, "Yes!". Reach out to our team today at (816) 358 – 7663 and get a free estimate for your new roof installation!
Is It Time?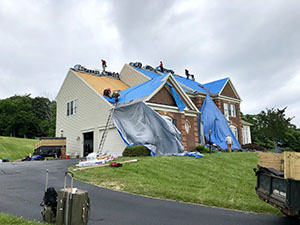 This question is crucial if you believe you have a roof due for replacement. At Blue Rain Roofing, we work hard to help each and every customer we have get the most from their roofs and we're happy to say we're here to help you avoid a premature roof replacement! If you've been noticing aging or wearing on your home's roof, it doesn't mean a replacement is the only answer.
One area we specialize in is our re-roofing services. When you have your roof in the right hands, it can be repaired and restored to help extend its life and with such a substantial investment, who wouldn't want that! We've worked hard to build a team of honest roofing professionals and any time we're on your roof, we'll make sure you know exactly what it needs to keep things protected without question. If your roof has indeed seen the end, we'll let you know your high-quality roof replacement options and we'll get to work right away. Your roof shouldn't be a stressor and it won't be when you have Blue Rain Roofing working for you.
Call Today
Has the time come for a new roof to be installed on your home? Whether you're in need of a roof replacement on your home in Raytown, MO or if you're looking to have a new roof installed on your custom home being constructed in the area, we've got you covered! At Blue Rain Roofing, we're honored to be the roofing contractor homeowners can rely on and we're here to get to work for you. Call us today at (816) 358 – 7663.