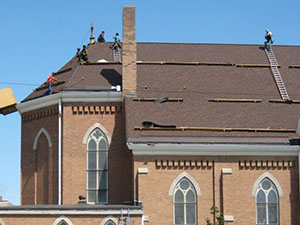 Here at Blue Rain Roofing, we take great pride in our ability to help our customers and neighboring homeowners in the Gladstone, MO area continue to get the most from their home's roofs and because it's a significant investment, it's one we work to help you get a great return on. One way we can continue to see this happen is with our superior re-roofing services. While a re-roof is a service that can only be done once, this is a valuable service that can help you get years extra from your existing roof. Don't deal with a costly and disruptive tear off and replacement if you don't have to yet! Call Blue Rain Roofing today at (816) 358 – 7663 and find out what we can do to help your roof succeed.
Honest Solutions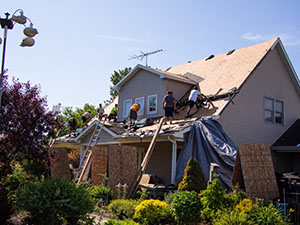 At Blue Rain Roofing, we're here to help you get the most from your roof and we will do our best to save you both time and money on your home's roof. Our roofing professionals will always let you know what the best course of action is for your roof, if we believe we can help you get a few more years of life from it with a re-roof or other repairs and services, we'll certainly let you know. To the same point, if a roof replacement makes the most sense, we'll let you know your reliable options and get to work right away.
A re-roof not only brings your roof the trusted, watertight protection it needs, but it also helps restore the appeal of your roof once again with a fresh layer of shingles covering the old, worn ones. A re-roof can deliver on many of the same great advantages that a new roof does, but at a fraction of the cost and without the hassle! Get the most from your roof with Blue Rain Roofing working for you.
Call Us Today
If you'd like to find out more about what a re-roof is and how it can benefit your roof and your budget, reach out to the roofing professionals at Blue Rain Roofing today at (816) 358 – 7663. Whatever your home's roof in the Gladstone, MO area is requiring, we've got you covered, and we'll make sure you soon have a roof you can rely on again.