Has your building recently experienced hail damage? If so, the team at Blue Rain Roofing & Restoration in Grandview, MO, is here to help. Thanks to our extensive experience in the industry, we can repair your hail damaged roof. To learn more, or to schedule your inspection, call us today at 816-358-7663!
Hail Damage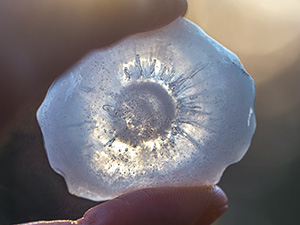 Hail can cause a large amount of damage in just a short time. This damage can include cracked or missing shingles, dents, punctures, and leaks. Hail can compromise your roof's integrity, making it vulnerable to water infiltration and potential structural issues. It is important to address hail damage promptly to prevent further deterioration and protect your building's structure.
Thankfully, our professionals specialize in repairing hail damage to restore your roof's functionality and ensure long-term protection.
Assessing the Impact
Hailstorms can wreak havoc on your roof and lead to a wide range of problems. Our skilled team will conduct a detailed inspection to determine the full extent of the damage. We will examine the entire roof to detect any issues and propose the necessary solutions.
Expert Repairs
Restoring your roof requires expertise and precision. Our highly trained team has the knowledge and skills to efficiently repair hail damage. From replacing damaged shingles to fixing underlying structural issues, we prioritize quality craftsmanship to ensure the long-term integrity of your roof.
Insurance Assistance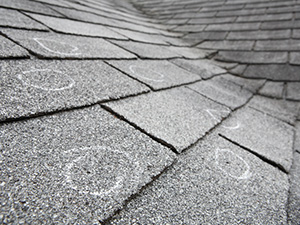 Submitting your insurance claim after hail has damaged your roof can be a daunting task. Thankfully, our crew can guide you through the process!
We will work closely with you, providing guidance and support. We'll help you navigate the paperwork, communicate with your insurance provider, and ensure you receive the compensation you deserve.
Enhance Protection
Hail damage is not just a cosmetic issue; it can also compromise the structure of your building. This is why our comprehensive repairs go beyond surface-level fixes. We address underlying issues to maximize your roof's resilience against future storms. With our team by your side, you can have peace of mind, knowing that your building is well-protected against the harsh weather in the state.
Call Us Now
If your roof has sustained hail damage, don't worry! Contact the crew at Blue Rain Roofing & Restoration in Grandview, MO. Trust our experts to provide efficient repairs and exceptional customer service. To get started, call us today at 816-358-7663!