Are you overwhelmed at the thought of replacing your building's windows? If so, then the team at Blue Rain Roofing & Restoration in Grandview, MO, is here to help. We are a window replacement company that specializes in providing top-notch services to property owners in the area. If you are looking for expert window replacement services, we are your first choice. To learn more, call us today at 816-358-7663!
Why Replace Your Windows
There are several reasons why you should consider replacing your building's windows. For example, older windows can be less energy-efficient, allowing hot or cold air to enter your building, leading to higher energy bills. Outdated windows can also be less secure, making your building more vulnerable to intruders. Finally, old windows can detract from your building's overall appearance.
Benefits of Window Replacement
Replacing your windows provides numerous benefits, including increased energy efficiency, improved security, and enhanced visual appeal. Newer windows are designed to be more energy-efficient, providing better insulation against the elements and reducing heating and cooling costs. They are also typically more secure than older windows, with stronger frames and locking mechanisms. Finally, new windows can enhance your building's overall appearance, increasing its value and making it more attractive to potential customers.
Our Services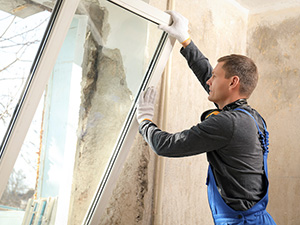 We are a leading window replacement company, offering a wide range of high-quality windows for you to choose from. Our team of experts will work closely with you to determine the best window type for your building, considering your needs, preferences, and budget.
Installation Process
Once you have chosen your windows, our team of experts will handle the installation process from start to finish. We will carefully remove and replace your old windows, ensuring a seamless fit and finish. We will also be careful to protect your building during the installation process, minimizing disruptions to your normal routine.
Customer Satisfaction
Customer satisfaction is our top priority. We are committed to providing the highest level of service and craftsmanship, ensuring you are completely satisfied with your new windows. We also offer a range of warranties on our products and services, providing peace of mind and protection for your investment.
Call Us Now
If you are considering replacing your building's windows, you should partner with the team at Blue Rain Roofing & Restoration in Grandview, MO. We can help improve the appearance of your building and save you money. To get started, call us today at 816-358-7663!