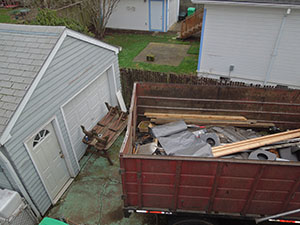 A what? Re-roofs are not as well known as they should be and at Blue Rain Roofing & Restoration, we're working to change that in the Lenexa, KS area. While a re-roof may not always be the best course of action for your specific roof, you can count on the roofing professionals at Blue Rain Roofing & Restoration to always provide you with honest answers and solutions regarding your home's roof. We're committed to providing our neighbors and customers with only high-quality services and solutions that last and we're here to help you save money while ensuring you have a reliable roof atop your home at all times! With spring right around the corner, now is a great time to schedule your home's roof for inspection, just give us a call today at (816) 358 – 7663.
Right from the Start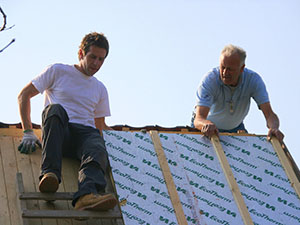 No matter the job you hire us to complete on your home's roof, you can rest easy knowing it will always be done right from the start. With a team full of skilled and knowledgeable craftsmen and only trusted, quality products, we'll help your home's roof succeed for years as it was intended to! With such a significant investment and something that plays such a crucial role in the protection of your home and family, it's best for you and your budget to ensure you're working with a team that can keep things in prime condition.
A re-roof is a process that involves laying a fresh layer of shingles right atop your roof's existing shingles. A fairly simple process when completed by a team of roofing professionals. When we complete this service for you, we will start off with a thorough inspection to ensure any problem areas are repaired and resolved before we lay down your new shingles. At a fraction of the cost of a new roof, this service can help your roof keep things protected with confidence just like a new roof! Call our team today to learn more!
Reach Out Today
If you think a re-roof could do your home and roof some good, just reach out to us today at (816) 358 – 7663. Blue Rain Roofing & Restoration is proud to be the full-service roofing contractor homeowners and more in the Lenexa, KS area continue to trust in and we're ready to go to work for you!