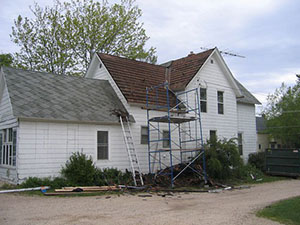 When your home's roof is due for service, no matter how minute it may seem, putting it in the hands of the local, professional roofers is a great way to ensure it can continue to protect things with confidence for years down the road. Whether you have a shingled roof, a metal roof, or another trusted residential roofing system atop your home, Blue Rain Roofing is here to help make sure it can do the job right. As the roofer your neighbors in Shawnee, KS and the surrounding areas continue to trust in, we look forward to the opportunity to work with you and we're here to show you what makes our team of professionals different. Give us a call today at (816) 358 – 7663 and know your roof is in great hands.
Here for You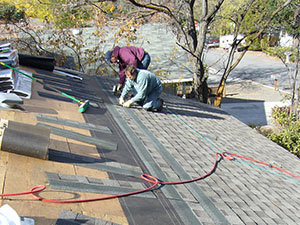 We started our company to help our neighbors and being in the people business, we continue to put you and your roof first. As a full-service roofing contractor, we bring you a complete list of residential roofing services including 24/7 emergency services. This means no matter when you call on us, day or night, we're here for you and we'll make sure your home can keep your family protected properly once again.
We can't avoid damage from occurring on your roof completely, but we can work to keep it as minimal as possible and we'll always be at the ready to get it secured and resolved right away. We're the local team to trust and we will continue to work for our neighbors so we can bring you the peace of mind of trusted protection you deserve! Call our office anytime and rest easy knowing you'll soon have a reliable roof atop your home once again.
Reach Out Today
Looking for a reputable local roofer in Shawnee, KS? Blue Rain Roofing is the team to call for all your residential roofing needs. Any roofer on our team that comes out to handle your home's roofing needs will be providing the finest solutions with only high-quality products and skilled craftsmanship that will leave your roof destined for success. We're here to work for you, reach out today at (816) 358 – 7663.