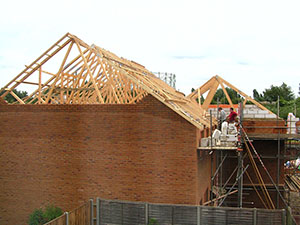 With spring coming right around the corner, now is a great time to think about the team you hire to install the new roof on your home. The installation of your home's roof is a service that is crucial to entrust to the right team of professionals so you can be sure you have a roof set up for the long-term success it was designed for. While a long lifespan from your roof isn't as likely without routine inspections and maintenance, it's impossible if mistakes are made during the installation process. Blue Rain Roofing & Restoration delivers flawless roof installations among our many other residential roofing services. If you believe your home is due for a new roof in Leawood, KS or the surrounding areas, reach out to our team today at (816) 358 – 7663.
Honest Answers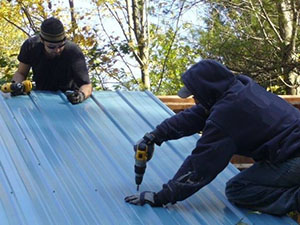 At Blue Rain Roofing & Restoration, we're proud to be a full-service roofing company that can help our neighbors with anything their roofs might need and while we do offer a complete list of services including roof replacements and installations, we will always work to see if your home's roof can be repaired and restored before replacing it. When you call us out to complete a roof inspection on your home, we'll do so thoroughly and inspect every inch and aspect of your home's roof including your gutters as well. We'll let you know the exact state of your roof and anything it might require, both now and down the road. Honest answers and solutions are all you'll get from our team working for you. We're in this business to help you save money, if we believe you can get a few more years of life from your roof, we'll let you know, if it has indeed seen the end and it no longer makes sense to invest in a failing roof, we'll make sure you know your options!
Call Today
A new roof is the chance for a fresh start for the trusted protection of your home and with Blue Rain Roofing & Restoration installing yours, you can rest easy knowing it will be done flawlessly from start to finish. We'll also let you know about our inspection and maintenance programs that can help to keep things in top condition season after season. For superior solutions in Leawood, KS, call today at (816) 358 – 7663.