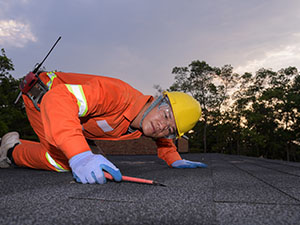 Don't continue to put off scheduling your home for a roof inspection. This is a simple and affordable roofing service that can help to save you thousands! Blue Rain Roofing & Restoration continues to be the local roofing contractor homeowners in Leawood, KS and the surrounding areas rely on anytime they have a roof in need. Whenever you call on us, we'll start every job off the same way, with a thorough roof inspection. This inspection is an assessment of the condition of your roof and will let our roofers know anything it might require both immediately, as well as soon down the road. Preventative roofing services can help keep you worry free while keeping your roof at its best year after year. Keep things in check with Blue Rain Roofing & Restoration working for you. Reach out to us today at (816) 358 – 7663 and get an inspection scheduled for next week!
The First Step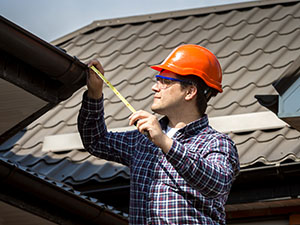 While a roof inspection may be the first step in helping your home's roof succeed, it's certainly not the only one. As a full-service roofing contractor, our team comes prepared to handle anything we find on your roof and this means you'll always have the peace of mind you deserve knowing our professionals will always be the ones getting the work done right. Flawless roofing solutions are just one way we continue to build on our great reputation and it's the only way we believe things should be done. Any mistake made on your roof can quickly lead to problems, don't worry about this when you hire Blue Rain Roofing & Restoration! From leaks and repairs to restorations and replacements, we're your true go-to roofing professional in the Leawood area.
Call Us Today
Thinking your home's roof is overdue for inspection? Don't wait any longer as the storms of summer are just ahead here in the Leawood, KS area. Blue Rain Roofing & Restoration continues to provide homeowners in the area with the high-quality services they both need and deserve, and we look forward to helping your home's roof succeed properly. For a complete inspection that will leave no issue unfound, call us today at (816) 358 – 7663.