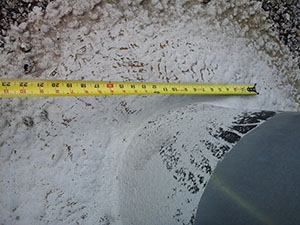 Keeping your roof inspected is a simple and affordable way to stay ahead of the needs of your roof and at Blue Rain Roofing & Restoration, our roofing professionals are ready to make sure no issue(s) go unfound on your roof, be it your home, office, or other building. As a full-service roofing company, we have both residential and commercial roofing services available to ensure we can keep you protected completely. With a roof inspection completed by our professionals at least a couple of times each year, you can rest easy knowing any damage will be found and repaired early on, leaving less chance for large, costly repairs to come into play. Having roof inspections completed each spring and fall is ideal and it's also recommended to have an inspection after any major weather comes through the area. If you have a roof due for inspection in Leawood, KS, call Blue Rain Roofing & Restoration today at (816) 358 – 7663.
24/7 Trusted Service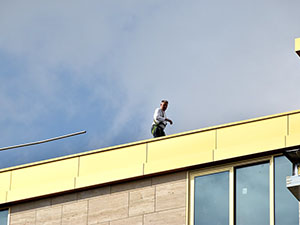 At Blue Rain Roofing & Restoration, we know a roof in need can happen at any time and it's always ideal to deal with damage as quickly as possible, that's just one reason we have 24/7 emergency roofing services available. No matter the time of day or day of the year, you can trust in our roofing professionals to get things secured quickly and effectively. We don't have subpar contractors on our team, anytime you call on us, it will be our skilled and knowledgeable professionals ready to do the work. A thorough inspection will help keep your roof on the right track, once we inspect your roof, we will let you know what the best course of action is, and we'll get started on any repairs or services right away.
Reach Out Today
Need to schedule a professional roof inspection in the Leawood, KS area? Blue Rain Roofing & Restoration is the trusted team of roofing professionals you can trust to make sure no issues are missed during the inspection process. With a complete list of roofing services available for residential and commercial roofs of all kinds, we've got you covered with anything your roof might need. Reach out today at (816) 358 – 7663.