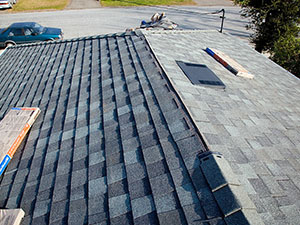 Looking for a company you can trust with your home's roof in the Leawood, KS area? Blue Rain Roofing & Restoration has the team of professional roofing contractors you need to help your roof succeed long into the future. With a complete list of long-lasting, affordable services and solutions, we'll make sure your home's roof is one that can be trusted in during any season. If you're dealing with a worn or aging roof atop your home, roof replacement isn't always the only option! Call our team today at (816) 358 – 7663 and find out if your home is a good candidate for a beneficial re-roof from the team at Blue Rain Roofing & Restoration.
Long Term Solutions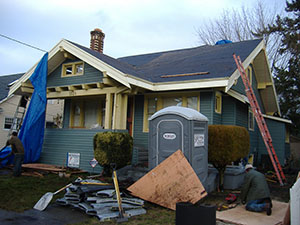 At Blue Rain Roofing & Restoration, we don't believe in quick or temporary fixes. While we do offer quick response times and emergency services to ensure your roof can get what it needs right away, anytime we're working on your roof, we'll bring only the finest quality products that when paired with our roofer's outstanding workmanship, will help keep your home's roof protected for the long term. A re-roof from our team can have your home's roof performing like a new roof without the hassle of dealing with a tear off and roof replacement, it's also quite a bit cheaper than a roof replacement!
A re-roof involves laying a fresh layer of shingles right atop your existing roof, and when you have our team completing this service, you can be sure we'll thoroughly inspect your roof to make sure any issues are completely resolved before the new shingles are laid down. When roofing issues are simply covered up, they'll be left to sit and cause damage soon down the road. Know you're working with a team that will take all the right steps when handling your home's roof!
Reach Out Today
If you'd like to learn more about what a re-roof can do for you and your home, or if you'd like to schedule an inspection with the roofing professionals at Blue Rain Roofing & Restoration, reach out today at (816) 358 – 7663. We're here to help more of our neighbors throughout Leawood, KS.