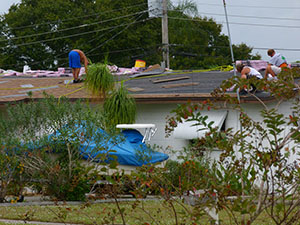 When the time comes for a new roof to be installed on your home, be it new construction or an old, worn roof that's ready to replaced, you can count on the roofing professionals at Blue Rain Roofing & Restoration to handle things flawlessly from start to finish. While a damaged roof doesn't always mean replacement is necessary, it does mean it's time to call in the professionals to get things taken care of properly and Blue Rain Roofing & Restoration is ready to go to work for you! With a full list of services available throughout the Lenexa, KS area, we'll make sure your home's roof is one that can always be trusted in. Reach out today at (816) 358 – 7663.
Know It's Time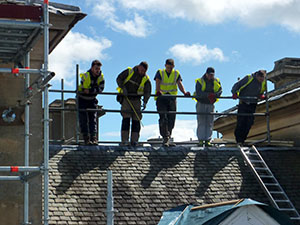 This is a crucial thing to ensure when replacing your home's roof and sadly far too many roofs are replaced prematurely. At Blue Rain Roofing & Restoration, we're proud to offer free, on-site estimates because we believe you shouldn't have to pay to find out what your roof needs to get the job done right. With a thorough inspection from our professionals, you will know exactly what the best course of action is to bring your roof back to life. If it is beyond repair and restoration, we'll let you know your replacement options and get to work immediately. Often times, roofs can be restored with our quality re-roofing services, but this is typically a solution that can only be completed once in your roof's life. Whatever your roof needs, we'll get it taken care of quickly and effectively to make sure you once again have a roof you can trust to keep things protected properly.
Call Today
When the day is here that you need a new roof installed on your home, Blue Rain Roofing & Restoration is the team to call for a flawless job from the start in Lenexa, KS and the surrounding areas. With trained and dedicated roofing professionals, your home's roof is in the finest hands around when you choose to work with us. Get a long life from your new roof with Blue Rain Roofing & Restoration doing the work, give us a call today at (816) 358 – 7663.