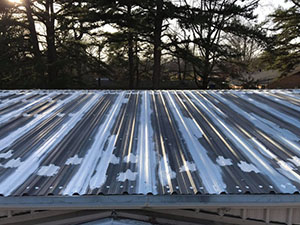 Commercial roofing companies aren't a hard thing to find on Google, but knowing which ones are reputable can be where the stress comes in. Your building's roof is a major investment and if you put it in the hands of the wrong people, it could be devastating for your roof and budget. Your commercial roof was likely designed to last for decades, so why not make sure you have a team of trusted roofing professionals ready to help that happen! If you own or manage a commercial or industrial building in the Prairie Village, KS area, know the skilled roofers at Blue Rain Roofing are here to help you get a long, successful life from your roof. Reach out today at (816) 358 – 7663.
Full-Service
We're proud to be a true full-service roofing company. What does this mean? Several things! First, it means that when you call on us to inspect your roof, we will do so in its entirety to ensure no issues, no matter how small, go unfound. Once inspected, our roofing professionals will get any work your roof requires completed in a timely manner. You will never have to worry about being referred to another company when you put your roof in our hands, you will be working with our roofers from start to finish anytime you call on us!
As a full-service roofing company, we handle the many different types of roofing systems and our full list of roofing services is available for all of these roofs as well. Our commercial roofing services include: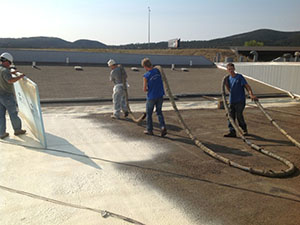 Leak detection
Roof repairs
Roof inspections
FREE roof estimates
Roof maintenance programs
Roof coatings and restorations
Roof replacements
New roof installations
And more!
We know all roofs are unique and that's why we customize our services to better fit the needs of your roof and budget. Don't worry when you have a roof in need, just know who to call and we'll get things taken care of in no time!
Call Today
Work with one of the top commercial roofing companies in the Kansas City Metro, Blue Rain Roofing is proud to deliver quality services throughout the Prairie Village, KS area. With a complete list of roofing services and solutions, we'll help you keep a reliable roof atop your building season after season! Give us a call today at (816) 358 – 7663.