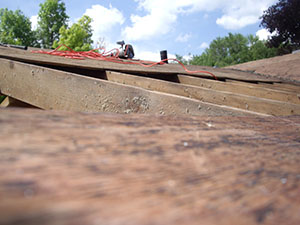 If you're looking for roofing solutions that won't break the bank, Blue Rain Roofing is the team to call! As a full-service roofing contractor in the Prairie Village, KS area, we know what it takes to help our customers get long, successful lives from their home's roofs. While we do offer an extensive list of roofing services including replacements and new roof installations, we do also offer roof restoration services such as re-roofing solutions. We offer quality re-roof solutions because we know an aging roof can often be restored before needing a full replacement! Don't stress over a roof in need atop your home, call Blue Rain Roofing today at (816) 358 – 7663 and know our team will make sure your roof gets what it needs to keep things protected with confidence once again.
A What?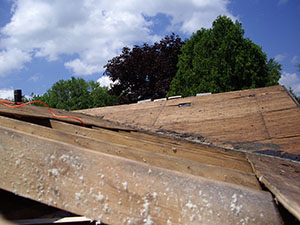 Re-roofs aren't as well heard of as they should be. They're a great option for many homes and if you have a team of roofing professionals working for you, you'll be able to get your home re-roofed at the ideal time to ensure you can get the most from your investment! Put simply, a re-roof involves laying a new application of shingles right atop your existing roof's shingles. When the proper steps are taken, this process allows your roof to deliver your home the watertight protection it had when it was freshly installed!
It is important to ensure you have a team of experienced professionals working for you anytime your home's roof is involved and that's especially true with a re-roofing service! Before we install your new layer of shingles, we will thoroughly inspect your roof for any issues to make sure we aren't just covering up any problem areas. We will make sure your roof is in great condition so it can once again be set up for long term success!
Call Today
Find out if a re-roof is the right answer for your home's roof in the Prairie Village, KS area. Blue Rain Roofing is here to help more of our neighboring homeowners have the trusted protection they deserve. With a full list of residential roofing services available, we're sure our team of professionals can help your roof succeed! Give us a call today at (816) 358 – 7663.