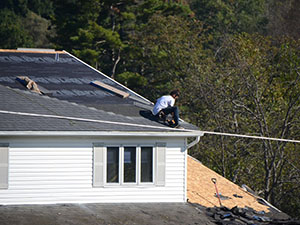 Have you been looking around to see what roofing company offers the best option for a new roof on your home in the Prairie Village, KS area? Blue Rain Roofing is honored to be a leading company in the area and as a full-service roofing company, we handle all types and sizes of roofs. While a new roof is a major investment and service to have completed on your home, it's also one that when you're working with the right team of professionals won't be a stressful one!
We work hard to ensure we are delivering you the finest products around and at fair prices. We know quality is a necessity when the protection of your home is involved, but we also know it shouldn't break the bank to get the right products on your home. Leave your roof to us and allow yourself to worry about your other tasks at hand. We're here to help, reach out today at (816) 358 – 7663.
Right from the Start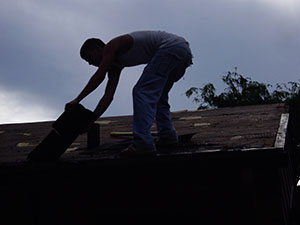 The installation of your home's new roof is easily the most important piece in ensuring it can have a long lifespan as it was intended. When you call on us for any of your roofing needs, you can rest easy knowing our roofing professionals always take every step necessary when handling your home's roof. From the start, we will make sure no mistakes are made so that with regular inspections and maintenance, you could have a roof atop your home that can last for decades! If you protect your investment, it will be able to protect you without question season after season!
Call Today
Blue Rain Roofing brings homeowners throughout Prairie Village, KS quality roofing services of all sizes. From leak detection and repairs to re-roofs to new roof installations and replacements, you can be certain you've called your new go-to roofing company when you call on us! Help your home's roof succeed for the long term, call Blue Rain Roofing today at (816) 358 – 7663.