If you have a home in Raytown, MO that needs a roof repair, there is no better company to choose than Blue Rain Roofing! We will have your roof fully repaired and ready to go. If you would like to learn more about our multitude of roofing services, just give us a call today at (816) 358-7663.
Roof Inspections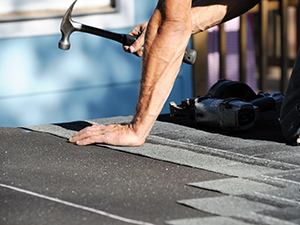 Roofs need to be inspected regularly in order to keep them in top condition. If you are in the state of Missouri, there is no better choice for roof inspections than Blue Rain Roofing! Our roofing specialists will take a look over the entirety of a roof to provide any needed repairs and maintenance that will keep your roof leak-free!
Roof Repair Experts
Some roof repairs are quite straightforward, while others are more complicated. Blue Rain Roofing has a versatile team of skilled craftsmen who can handle any sort of roof repair project. We have shown time and time again that we can solve even the most challenging roof problems. We are always looking for budget-friendly and cost-effective solutions for our clients!
Roof Replacements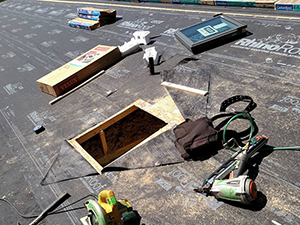 If we have a look at your home's roof and notice that its condition has really begun to slip, a roof replacement may be the best course of action. If this is what we would recommend for your home, we'll provide you with an estimate on the project. A new roof from our experienced team will leave your home protected for decades!
Why Blue Rain Roofing?
There are plenty of things that make Blue Rain Roofing one of the preferred roofing companies for the people of Missouri. First and foremost, our craftsmanship is always top quality. We have proven to be consistent and will continue to hold our roofing services to high standards. On top of craftsmanship, the people of Missouri can always rely on us for excellent customer service as well as fair prices!
Call Us Today!
Finding a roofing company that can be over quickly to help deal with your home's roof issues is valuable. Blue Rain Roofing is this company for the people of Raytown, MO. If you are interested in finding out more about our residential roofing services, just reach out to us at (816) 358-7663.