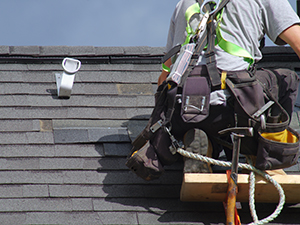 The harsh climate of Kansas can beat down pretty hard on the roof sitting atop your home, causing it to incur a variety of damages. In order for your roof to stay in optimal condition, these damages must be tackled with appropriate and top-quality repairs. Luckily, if you reside in Shawnee, KS, then Blue Rain Roofing & Restoration can provide you with the type of repairs your residential roof deserves. Our company is home to seasoned professionals who are known across the state of Kansas for their top-of-the-line craftsmanship. It is also worth mentioning that factoring in the exclusivity of your roof, they custom-tailor their repairing service so that you are met with the best results possible. Get in touch with us today at (816) 358 – 7663 for more details.
In-depth Roof Diagnosis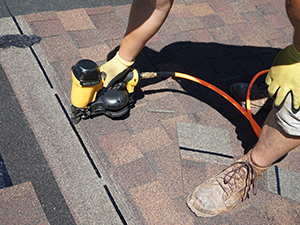 Starting off with the repairing service straight away can result in the sort of solutions that can be undone by different weather hazards in a matter of days. Just for that reason, whenever you call on us to tend to your ailing residential roof, we commence our service by running an in-depth diagnosis of your roof. With these, we are able to assess the damages properly and suggest the right solution.
Blue Rain Roofing & Restoration provides the right solutions at the right time so that you can steer clear of costly roofing services down the line.
Premium Roofing Materials
For a roof repairing service to be successful, the materials used in it should only be of premium quality. That's why as a reputable roofing contractor, we have collaboration with only the renowned roof manufacturing brands in the market. We are well aware of the fact that sometimes finances of roof repairs can bog you down which is why these roofing materials are offered to you at the most competitive prices in the market!
Call Us Today!
Has your roof run into an unexpected issue? Worry not, if you are a homeowner in Shawnee, KS, give the trusted roofers of Blue Rain Roofing & Restoration a chance by ringing a bell at (816) 358 – 7663. We assure you that any problem with your roof will be remedied in a timely and hassle-free manner, whether the solution is a roof repair or something more, we've got you covered.