Have a home that could use a roof inspection? If you are in Merriam, KS, Blue Rain Roofing is the best option. We will take a complete look at your roof and sort out the right solution. From repairs to replacements, give our company a call today at (816) 358-7663.
24/7 Emergency Repairs

Roof problems do not pop up at your convenience. At Blue Rain Roofing, we are always ready to help the people of Kansas. This is why we provide 24/7 emergency repairs for the times that roof issues need immediate attention. We'll get your roof in superior condition and stop damage from spreading further.
Free Estimates
We know that the cost of roofing services is a big concern for most people. At Blue Rain Roofing, we are happy to provide free estimates because we are confident that our prices match up well with other companies in the area. Add in our impressive track record and exceptional roofing specialists, and you will be getting high-quality services at low prices!
Maintaining A Roof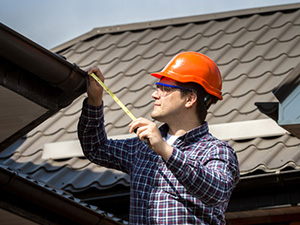 A roof that gets maintained by an experienced team will be able to last many years longer. The skilled craftsmen at Blue Rain Roofing are experts at getting a roof the maintenance it needs. We provide custom solutions and will figure out a cost-effective way to help you get the most out of your investment!
Insurance Claims Assistance
When your roof is damaged by a storm or fallen tree, you may be entitled to insurance money. However, the amount that you are covered largely depends on the reliability of the roofing company that you hire. At Blue Rain Roofing, we help with insurance claims assistance to make sure that you receive the money that you deserve for your roof.
Call Us Today!
To set up a roof inspection from a reliable roofing company, give Blue Rain Roofing a call at (816) 358-7663. We provide many different kinds of roofing services to the people of Merriam, KS. We'll begin by having a look at your roof and then we will let you know the next step. We offer a full range of roofing services and look forward to helping more people save on their roofs!