When something goes wrong during a roofing project, the long-term ramifications can be costly and time-consuming. Roofing is a complicated trade, and it's important to take time to find a roofing company that has a history of providing top quality work. If you are looking for a reliable roofing contractor in Merriam, KS, reach out to Blue Rain Roofing today at (816) 358-7663.
Timely Project Completion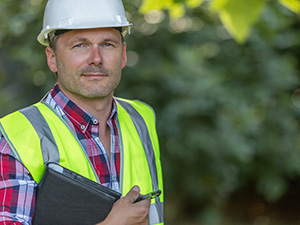 No one wants people working on their home longer than they were expecting. At Blue Rain Roofing, we are fully aware that having people hammer on your roof early in the morning is not pleasant. That's why we make a strong effort to work efficiently to complete projects on time.
Experienced Roofing Specialists
Blue Rain Roofing only employs roofing specialists who are thoroughly trained and hold years of experience in the roofing industry. You won't find our team making the kinds of rookie mistakes that seem to be all too common from many of the other companies around. With the roofing technicians at Blue Rain Roofing inspecting and maintaining your home's roof, you won't need to worry about roof problems nearly as often.
Our Services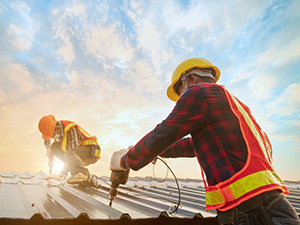 You can depend on Blue Rain Roofing for a number of different roofing and roofing-related services. On top of roof repairs, maintenance, and replacements, we also take on siding and gutter projects. Our goal is to set you up with a leak-free home! We install and maintain roofs to look nice and work how they should.
About Our Company
Blue Rain Roofing does roofing the right way by following all safety regulations and making sure that the whole team is adequately licensed and insured. We like to give back to the people of Kansas, and we offer discounts for active duty/military, support local churches, and donate to non-profits. We take care of fellow locals and look forward to helping others out with their roofing needs!
Call Us Today!
To get a hold of a quality roofing contractor in Merriam, KS, all you have to do is call Blue Rain Roofing at (816) 358-7663. We are the lead option when you need a reliable roofing contractor. We will start by inspecting your roof to see what needs to be done.