A lot of roof problems need to be handled as soon as possible. If your home's roof needs an emergency roof repair in Leawood, KS, you can depend on Blue Rain Roofing for top quality craftsmanship and prompt arrival. To have your roof problems resolved any time of day, call us at (816) 358-7663!
Always Ready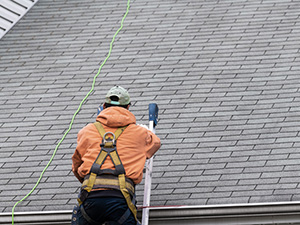 The roofing company that you choose to take care of your roof should be one that you feel like you can always rely on. Blue Rain Roofing has a great history in this industry and is there for clients quickly to help. We are always ready and offer around the clock emergency roof repair services for the people of Kansas!
Experienced Craftsmen
The craftsmen at Blue Rain Roofing have been roofing for many years. The experience that they have accumulated helps inform their decision making. We always provide the right service and will figure out a cost-effective solution for your roof. When the time comes to begin a project, our team always executes the plan perfectly. We will set your home up with a roof that is fit to last many years longer!
Why Blue Rain Roofing?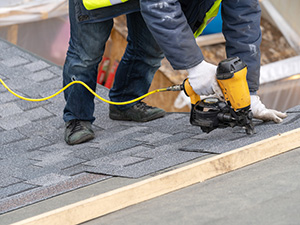 There are a lot of things to look for when it comes time to hire a roofing company. Here at Blue Rain Roofing, we do whatever we can to help the people of Kansas with their roof systems. People appreciate our timeliness, honesty, fair prices, and first-class craftsmanship. Aside from emergency repairs, you can also count on our team to take care of custom roof maintenance, roof replacements, and more!
Our roofing technicians are fully insured and always stick to the industry's safety regulations. Roofing can be dangerous, especially when it comes to emergency repairs that require fast attention. Our insured roofing specialists will get your roofing project completed correctly, free from any accidents!
Call Us Today!
Blue Rain Roofing provides a variety of roofing solutions for those in Leawood, KS. Weather can cause a roof to open up at the least convenient time. This is why Blue Rain Roofing provides 24/7 emergency roof repairs. To find out some more about our roofing services, give us a call today at (816) 358-7663.