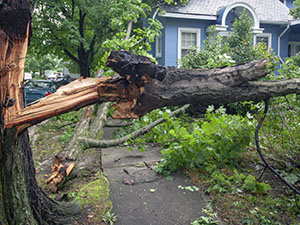 Don't let your home's storm damaged roof in Lenexa, KS sit. If you've been dreading calling a local roofing contractor for fear of what the costs may be, the longer trouble sits, the more damaging and costly it can become, and it doesn't take long. Blue Rain Roofing & Restoration is here for homeowners and more throughout the area and as a true full-service roofing contractor, we have 24/7 emergency roofing services available to ensure you can always remain protected. When you believe you have any issues sitting atop your roof and home, don't wait, call Blue Rain Roofing today at (816) 358 – 7663 and know we'll be right out to assess the needs of your home's roof.
Honest Professionals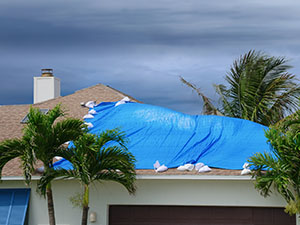 Here at Blue Rain Roofing, we've worked hard to build our team of honest and professional roofing technicians. We're proud to say that any roofer from our crew that comes out to your home will be ready to inspect your roof thoroughly and let you know of anything it requires. We're in this industry to keep you protected and we work hard to save you money along the way, this means you won't have to worry about our roofers recommending any unnecessary services that will waste your time and money. After an inspection, you'll receive a detailed report with our complete findings. When things have been damaged, we'll be out immediately to secure and assess any damage right away.
Repair and Restore
Oftentimes, we hear from our customers that they believe their damaged roof is due for replacement simply because it's incurred damage. The majority of roofing systems were designed with longevity in mind and that means they were designed to take a beating. While they weren't designed to be left to sit afterwards, they can often be repaired and restored to deliver trusted protection again for years. Don't replace your home's damaged roof before finding out if Blue Rain Roofing & Restoration can take care of things!
Reach Out Today
Blue Rain Roofing & Restoration is the crew of roofing professionals you can trust to perfectly handle your home's storm damaged roof in the Lenexa, KS area. We'll get your roof and home what it needs, and we'll do so soon after you reach out to us at (816) 358 – 7663.