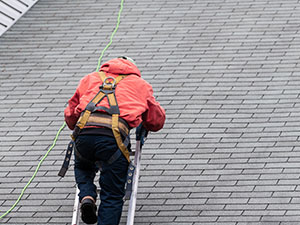 The roofing contractor you entrust your home's roof to has a direct impact on the longevity and success you see from your roof and with such a substantial investment, it makes sense to go with someone who is ready to work for you. Blue Rain Roofing & Restoration has been hard at work for years showing our neighbors why we continue to be the full-service roofing contractor you can trust with anything your home's roof might need over the years. We offer a complete list of regular roof repairs and services as well as emergency roofing services that are available to our neighbors in the Lenexa, KS area 24/7. If the condition of your home's roof is ever in question, don't hesitate to call our team at (816) 358 – 7663.
Inspections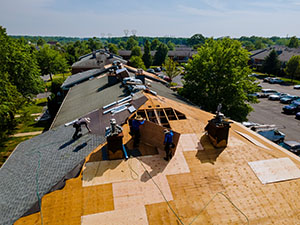 Roof inspections are often something that homeowners let go by the wayside, but in our years in the industry, we've seen how beneficial even one roof inspection each year can be. A couple of roof inspections in between our harshest seasons is ideal as the summer and winter seasons can take a toll on our roofs, but anytime you have our roofers keeping tabs on things, you can rest easy knowing we'll catch any issues as soon as we can. Keep things in check and let Blue Rain Roofing & Restoration complete yearly inspections that will help your roof function at its best year after year of its long life.
Leak Detection and Repairs
We've worked hard to build a team of roofing professionals who excel in all areas of roofing and our leak detection services are just one of these. Leaks need to be stopped and resolved immediately and our team is the one you can trust to ensure that will happen. Don't let one leak wreak havoc, we're always here to get things secured and resolved in no time!
Call Us Today
Blue Rain Roofing & Restoration is honored to be the full-service roofing contractor homeowners and more in Lenexa, KS continue to call on. With a wide range of roofing services, including emergency services, we've got what your roof needs to last the decades it was intended to. Don't wait and question your home's roof, call us today at (816) 358 – 7663.