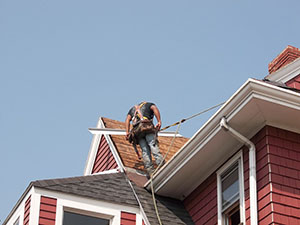 Need a new roofer you can trust your home's roof to? Don't stress! The professional roofers at Blue Rain Roofing are well versed in all things involved with residential roofing! Our roofers receive ongoing training so that we can always be confident we are bringing our customers and their roofs the best of it all. We have done extensive research and will continue to do so as new products and materials come out on the market, without dependable products, no service will have a chance at success. With unmatched customer service, workmanship, and trustworthy products, we know you won't be disappointed when you choose to work with us. Our company is honored to provide service to homeowners throughout the Blue Springs, MO area and we look forward to earning your business! Call today for service at (816) 358 – 7663.
Know Your Roofer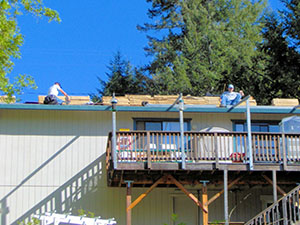 With Blue Rain Roofing, you can be certain any of your questions or concerns will be answered and addressed immediately. We believe it's important to hire a team you can trust and when you're looking for a new roofer, you can always call on us to get answers to your questions. With a successful service record and glowing customer reviews, we're honored to be the company your neighbors continue to rely on. Your roof plays a major role in the protection of your home and we will work with you to make sure it can always get the job done right. Don't worry about roofing issues that happen after hours, we offer 24/7 emergency services so that you can always be protected! Anytime of day, we're here to help.
Reach Out Today
Have you been searching for a trustworthy roofer to call in your time of need? No problem! The team at Blue Rain Roofing are proud to be the ones to call throughout Blue Springs, MO and we will always make sure you have a reliable roof atop your home. The experience you'll receive when you call on us will be second to none, reach out today at (816) 358 – 7663.