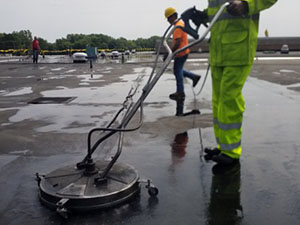 Professional commercial roofing services are essential to the longevity of your roof and when you trust your roof to the team at Blue Rain Roofing, you can be sure your roof will get any services or repairs it might require! Just one way we help our customers in Overland Park, KS and the surrounding areas get the most from their roofs is with our completely customizable roof maintenance plans. These budget friendly plans allow you to be in control while ensuring your roof can get what it needs. When your roof gets the services and repairs it needs at the ideal times, it will allow you to get a long, successful life from your roof, just as it was designed to! Commercial roofing systems were designed to last for decades and when you enlist the help of knowledgeable, professional roofers, yours will have that chance. Whether you need a new roof or just a simple repair, we've got you covered! Call today to learn more about how we're always here to help keep you protected! We're always available at (816) 358 – 7663.
Year-Round Reliability
At Blue Rain Roofing, we're always here for you, rain or shine, we're available. We believe reliable roofing services shouldn't be a hard thing to come by. Our complete list of commercial roofing services includes: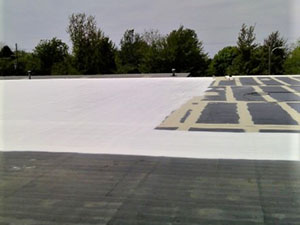 Roof inspections
FREE roof estimates
Roof repairs
Leak detection
Roof coatings and restorations
Roof replacements and installations
Roof maintenance plans
Claims assistance
Gutter and down spout repairs and replacements
And more!
No matter if your current roof needs work or if you're looking to have a new roof installed on your new construction project, our team of professionals will get everything done flawlessly every step of the way so that you can have a roof you can count on!
Reach Out Today
If you're looking to hire a team of professionals that can complete any required commercial roofing services or repairs on your building, the team at Blue Rain Roofing is the one to call. We bring superior services to building owners and property managers throughout Overland Park, KS and we'll make sure you can always depend on your roof. With the storms right around the corner, call today to schedule an inspection and make sure your roof can keep you protected! Reach out today at (816) 358 – 7663.