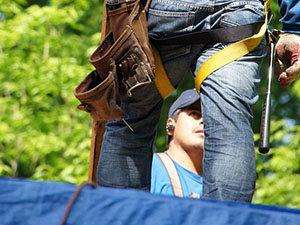 A professional roof inspection is an essential service to allow your roof the chance at a long, successful life. At Blue Rain Roofing, our professional roofers know what to look for when inspecting every inch and aspect of your roof, be it your home or office, we've got you covered and will make sure no issues go undetected. As a full-service residential and commercial roofing company that serves the Overland Park, KS area, we believe every job should start off with a thorough inspection. This allows us to learn the exact condition of your roof and anything it might require. Once inspected, you will receive a detailed report with our findings, and we will let you know of anything your roof requires. A great, budget friendly option to ensure you can get the most from your roof is our fully customizable roof maintenance plans. These plans can be customized to fit your needs and budget and will help to make sure your roof can get what it needs at the ideal times. Give us a call to learn more about our proactive roofing services that will help to save you money! Call today at (816) 358 – 7663.
Budget Friendly Inspections!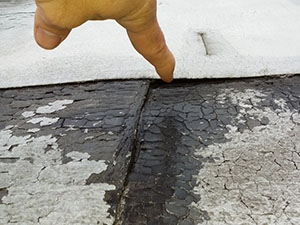 When you call on the professionals at Blue Rain Roofing to inspect your roof, you can rest easy knowing your roof is in good hands. Routine roof inspections help to keep your roofing costs to a minimum by catching any problem areas early on allowing you to avoid large, costly repairs. We follow the industry recommendations with two annual inspections, it's also wise to have your roof inspected after any major weather event. We're here to help you save money while ensuring you always have a dependable roof keeping things protected! Call today to schedule an inspection with our team of professionals!
Reach Out Today
Don't let the need for a roof inspection overwhelm you! Trust your roof to the crew at Blue Rain Roofing and give yourself the peace of mind you deserve knowing your roof will get what it needs. A roof inspection is the first step for a long life for your roof, if you need your home, office, or other building in Overland Park, KS inspected, reach out today at (816) 358 – 7663.