Finding a reliable roofer can be trickier than you might expect. There are many roofing companies, but that doesn't mean that there are many good roofing companies. To ensure that your home receives services from the very best, choose the established and reputable team at Blue Rain Roofing & Restoration. For a quality roofer in Liberty, MO, call us today at (816) 358-7663.
Roof Inspections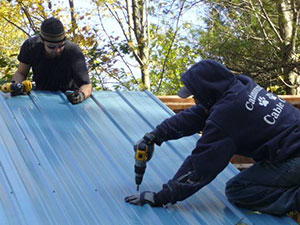 You will likely be able to get many additional years out of your home's roof if you schedule roof inspections more regularly. Some people only set up a review when their roof has an obvious problem. However, many roof problems can fly under the radar and culminate in an expensive mess. To have roof problems repaired early on, get in touch with Blue Rain Roofing & Restoration for regular roof inspections.
Low Prices
The amount a roofing company charges is undoubtedly a factor when it comes time to hire one. If the price is too high, it doesn't matter how good they are at what they do. The real challenge is finding a roofing company that offers a mixture of fair prices and first-rate craftsmanship. For this, reach out to the team at Blue Rain Roofing & Restoration today.
New Roof Installation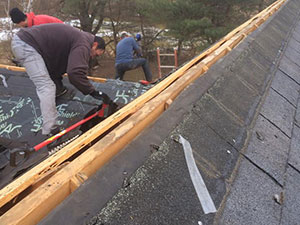 If you need a roofing company to come in and install a new roof system, now is the best time to hire Blue Rain Roofing & Restoration. Our roof installation professionals will have your home protected from the rain for decades. Plus, you can count on us for future roof maintenance.
Fast Response Times
Should your building require a fast roof repair, Blue Rain Roofing & Restoration is the right company for the project! Our crew is known for providing roof solutions quickly! We always provide effective and budget-friendly roofing services for the people of Missouri.
Call Us Today!
When you need a roofer that can install, repair, and maintain your home's roof, it's best to call the experts at Blue Rain Roofing & Restoration. We are one of the better roofing companies providing services in Liberty, MO. Get in touch with our team at (816) 358-7663 for a free consultation and a project quote.