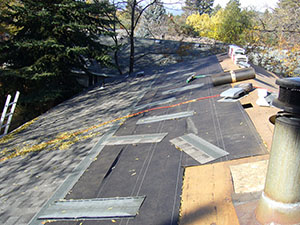 On the hunt for a roofer you can trust with your home's roof in Raymore, MO or the surrounding areas? You're in luck! The skilled roofing professionals at Blue Rain Roofing are trained in all areas of residential roofing and our extensive list of roofing services also includes gutter and siding services! Proper water drainage is often overlooked when it comes to your home's roof, but if water isn't being properly diverted, you could be dealing with much larger issues than just on your roof! Don't wonder if your foundation is deteriorating from water that should be going away from your home, know every inch and aspect of your home's roof is in the right shape, Blue Rain Roofing delivers complete and thorough roof inspections among our long list of other services and our team will make sure you always have a trusted roof atop your home! Reach out to our team today at (816) 358 – 7663 and rest easy all winter long!
Here for You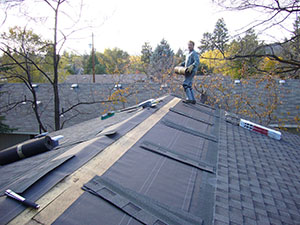 When David Lopez started our company years ago, he knew he wanted to build a team of trusted roofing professionals that could bring our neighbors the best of it all. We live, work, and play with our customers and neighbors and we know for so many reasons, it's our job to bring you and your home quality roofing services you can rely on. As a full-service roofing company, we can handle anything your roof might need with ease. From tricky leak detection to re-roofing services that can extend your roof's life to a complete roof replacement, we've got a team that is committed to bringing you the peace of mind you deserve and we're happy to say we do all of this at prices that keep your roofing budget in a great place! Blue Rain Roofing is always here for you, call our office anytime!
Trust the Professionals
Help your home's roof succeed year after year and trust it to the professionals with anything it might need throughout its lifespan. Even a simple fix that's done poorly can lead to a failing roof far sooner than necessary. Don't give yourself more hassle, keep it simple with Blue Rain Roofing! For quality you can trust in Raymore, MO, give us a call at (816) 358 – 7663.