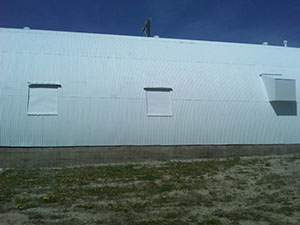 Blue Rain Roofing continues to deliver long lasting commercial roofing solutions and our roof coating services are just one way we help bring you the peace of mind you deserve knowing you've got the quality protection you need atop your building. Roof coatings, also known as roof restorations, have been around for decades and they are one of the easiest and most affordable ways to avoid a premature roof replacement. Premature roof replacements have sadly become far too common in the industry, but it's a statistic you can be sure we'll help you avoid when you put your building's roof in our hands. As a full-service roofing contractor serving Prairie Village, KS and the surrounding areas, we've got the customized solutions your roof needs to get the job done right all season long! Give us a call today at (816) 358 – 7663 and know you'll once again have a roof you can rely on!
Wide Coverage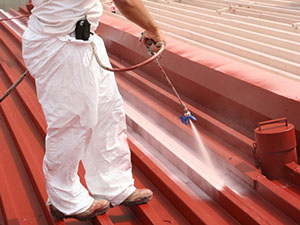 Roof coatings are a great option for all types of commercial roofing systems! From the various single-ply options to metal roofs and more, a quality roof coating could help extend the life of your roof by years! Paired with superior warranty options, our roof coating services will truly help you get the longest life possible from your roof and with such a major investment that was designed to last for decades, this is ideal for everyone! We have preventative roof maintenance plans available that will allow our roofers to get your roof exactly what it needs at the ideal times, from repairs to restorations and even replacements, putting your roof in the right hands is the best way to get the worry free services you deserve! Call our office today and find out more about how we can help you and your roof!
Reach Out Today
If you believe your building's roof is in need in the Prairie Village, KS area, reach out to our team today at (816) 358 – 7663. A superior roof coating application from our professionals can help you get years extra from your current roof and ensure it can deliver the waterproof protection once again! Blue Rain Roofing is always here to help, just give us a call when you have roofing concerns or questions!