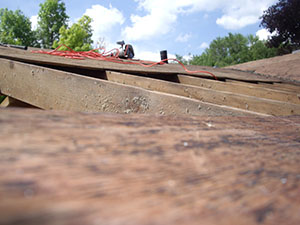 Have you been noticing your home's roof seems to be aging? Curling shingles, worn shingles, and more can be cause for concern, but at Blue Rain Roofing, we're proud to say we have incredible roof restoration services that could help extend the life of your current roof! A re-roof can add years extra to your roof's expected lifespan and it's a far more affordable service in comparison to a complete roof replacement! At Blue Rain Roofing, we take great pride in our extensive list of affordable roofing services and solutions and we'll make sure your roof gets what it needs to last. Investing in a failing roof is a waste of time and money and we will never recommend a re-roof if we don't believe it will last, to the same note, if we believe you can get a few more years of life from your current roof with a re-roof, we will let you know! For honest, budget friendly roofing solutions throughout the Raymore, MO area, give us a call today at (816) 358 – 7663.
What Is A Re-Roof?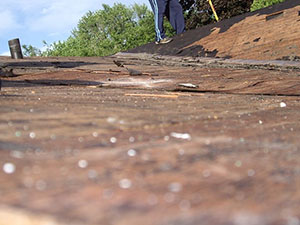 Often times, our customers are unaware that their home's roof can actually be restored! A re-roof is a roof restoration process that involves laying a fresh layer of shingles right atop your current roof. Because the weight of shingles can add up, this is a service that is only recommended one time for each roof and at Blue Rain Roofing, our honest roofers will let you know what the best plan of action is for your roof after we've completed a thorough inspection. Roof inspections are a simple way to keep your roof in peak performing condition. We offer customizable roof maintenance plans that all involve routine inspections meaning no issues will have the chance to grow out of control and any services or repairs will be able to be completed at the ideal times. Talk about getting the most from your roof while saving money! We're here to help, just give our team a call!
Reach Out Today
If you'd like to learn more about a re-roof and all that it entails, or if you'd like to schedule your home's roof for inspection in Raymore, MO, reach out to Blue Rain Roofing today at (816) 358 – 7663. We're here to help more homeowners breathe easy throughout every season, know your roof is always ready!