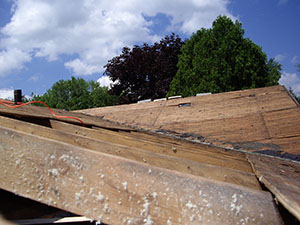 Looking to have a new roof installed on your home in Raymore, MO or the surrounding areas? Whether you need a roof installed on your new custom home or if you're looking to have your old, aging roof replaced, the roofing professionals at Blue Rain Roofing are ready to help get things done quickly and flawlessly! We handle every job, no matter the size or complexity with the same professionalism and care and we'll make sure you soon have a roof you can trust in once again. Your roof plays a crucial role in the protection of your home and everything inside and with winter quickly approaching, there's no better time to ensure you can trust in your roof with confidence all season long. We're here to help and we're proud to say we keep things hassle free, reach out today at (816) 358 – 7663.
We Do It All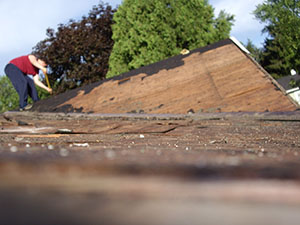 When having a new roof installed on your home, it's important to make sure you're working with a company that can handle all additional roofing components as well. At Blue Rain Roofing, we know proper drainage is crucial to the success of your home's roof as well as to your foundation. Gutters often get overlooked, but poor drainage from your roof can lead to major problems with your home's foundation as well. Don't let these be issues you have to worry about anytime, hire the right team from the start and know every inch and aspect of your home's roof will be done perfectly. We offer free, on-site estimates and will gladly let you know what the best course of action is for your roof. If you believe replacement is necessary, we'll inspect your roof and make sure it really is time, so you aren't wasting money on a premature roof replacement! Work with a team that cares and save money and hassle!
Call Today
A new roof can be a bit overwhelming, but if you hire a team of trusted professionals, it will be a pain free process and it's one that can actually be a fresh start for a long, successful life for your home's roof. Blue Rain Roofing brings homeowners in Raymore, MO quality and we look forward to working with you! Give us a call today at (816) 358 – 7663.