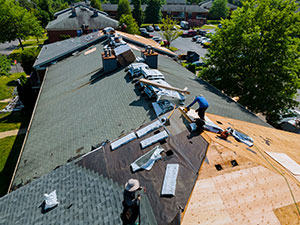 If you are prepared to speak with a roofing contractor for a job in Liberty, MO, Blue Rain Roofing is a great option. Our crew has an excellent track record and will continue to provide quality solutions at competitive prices. For a quote on any type of roofing project, get in contact with our experts today at (816) 358-7663.
Roof Inspections
Regularly getting roof inspections can make your home's roof last much longer. To get the most out of each roof, you need to find a roofing contractor that you can rely on for first-rate roofing services. Blue Rain Roofing is the company of choice for the residents of Missouri. Reach out to our team to set up an inspection.
Seasoned Roofing Specialists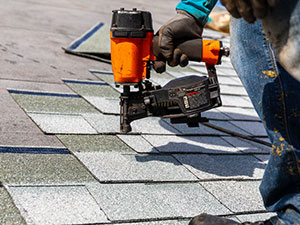 Roofing is at high stakes. This is a dangerous profession where a small mistake can lead to a disaster. On top of this, any errors in craftsmanship during a roofing service can be financially draining for the client. If you want your roofing project completed safely and correctly, choose the roofing specialists at Blue Rain Roofing.
Shingle Roof Experts
Many homes in the state of Missouri are protected by shingle roofs. This typical kind of residential roof is one that the roofers at Blue Rain Roofing feel very comfortable working on. Our shingle roof experts can be depended on for first-rate repairs, maintenance, and replacements.
Our Services
There is no limit to the kinds of solutions that our experts can provide. We are what is known as a full-service roofing company. We can do everything from basic repairs to more complicated roof replacements. Regardless of the service, you can rely on our team for fair prices, honesty, and top-quality craftsmanship.
Call Us Today!
Whenever you need roofing specialists who are up for any task, call the Blue Rain Roofing team at (816) 358-7663. We provide a variety of roofing services and can also help with insurance claims and emergency roofing services. Our roofers will continue to show that they are the best ones to reach out to anyone in Liberty, MO, which needs skilled roofing specialists.