If you want to hire roofers for a project in Liberty, MO, call Blue Rain Roofing at (816) 358-7663. Our roofing specialists have the experience, knowledge, and skills needed to deliver flawless services consistently. We are always ready for any type of roofing project.
Free Estimates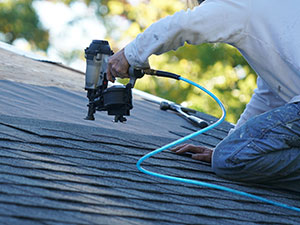 Blue Rain Roofing is a company that provides free estimates for the people of Missouri. This will give you a clear picture of how much a project will cost. Our prices are very competitive with other roofing companies in the area. The experts at Blue Rain Roofing can also help with insurance claims assistance and 24/7 emergency roof repairs.
Fast Response Times
Waiting for a roof to be fixed up is never ideal. Fast response times are critical for a roofing company to be effective and reliable. Blue Rain Roofing works hard to deliver solutions quickly for the people of Missouri. When you need roofers who are ready to help soon after you call, go with Blue Rain Roofing.
Quality Craftsmanship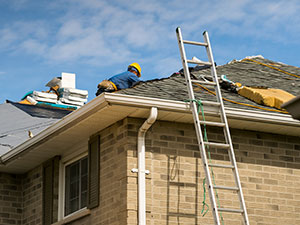 The people of Missouri can always rely on Blue Rain Roofing for first-rate craftsmanship. This leads to homes set up with roof systems that last and have zero issues for years. Blue Rain Roofing will continue to raise the bar for other roofing specialists in the state of Missouri. Our craftsmen look forward to providing any of the roofing services that your home may need.
Cost-Effective Solutions
Here at Blue Rain Roofing, we always do the best that we can to find a cost-effective roof solution for your home. On top of keeping your roof in excellent condition, we want to explore the paths that help you save time and money. If you are interested in learning more about the cost-effective roofing services we offer, just give us a call.
Call Us Today!
When you need qualified roofers for a project in Liberty, MO, there is no better company to reach out to than Blue Rain Roofing! Our roofers can provide any kind of roofing service and will help keep your home protected. To find out how we can help improve the condition of your home's roof, give us a call today at (816) 358-7663.