Is your home protected by a shingle roof? Blue Rain Roofing & Restoration can help with a shingle repair and much more for the people of Raytown, MO. We'll keep your home's roof in great condition with thorough roof inspections. To have your roof's issues fixed up as soon as possible, you can reach us today at (816) 358-7663.
Roof Leak Detection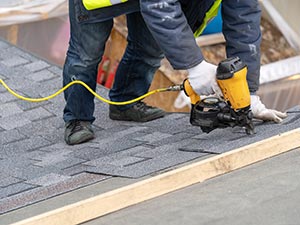 A damaged shingle roof does not necessarily need a roof replacement. If the source of the leak is found, it might just take a shingle repair or we can simply replace a couple of bad shingles with new ones. However, locating the cause of the problem is essential for an effective roof repair to take place. For first-rate roof leak detection, the people of Missouri can depend on Blue Rain Roofing & Restoration!
Fast Response Times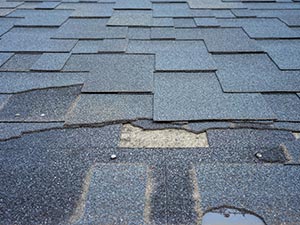 You cannot afford to wait to have your roof fixed. When water is coming through, it can quickly damage your property and belongings. Plus, the condition of your roof will worsen if water continues to find its way beneath the membrane. For a company that you can always count on for fast response times, go with Blue Rain Roofing & Restoration!
Other Services
Blue Rain Roofing & Restoration offers many different kinds of roofing services to the people of Missouri. With our company on your side, you'll be able to get all the roofing services that your home needs all from the same place! In other words, we'll be there for you when your home needs a roof repair, roof inspection, or new roof installation.
Safety First
There is no doubt that a roofing project presents a number of opportunities for costly and dangerous accidents to occur. This is especially true when you hire an inexperienced roofing company, or one that chooses not to abide by the industry's safety rules. In order for your project to be completed as smoothly as possible, choose our team for the project!
Call Us Today!
If you are searching for a company that can take care of all of your residential roofing needs, you have come to the right place! Blue Rain Roofing & Restoration continues to be the reliable choice for the people of Raytown, MO. If you'd like to schedule a roof inspection for a shingle repair, call us at (816) 358-7663.