Are you ready to get in contact with a quality residential roofing contractor? If you live in Raytown, MO, Blue Rain Roofing has the right team for the project! We have all of your home's roofing needs covered with first-rate roofing solutions. To start with an estimate on the project, just call us at (816) 358-7663.
Roof Inspections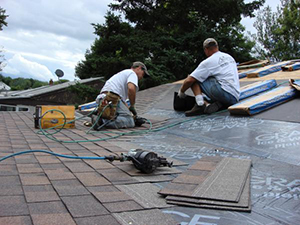 Before we can solve your roof's problems, we first have to take a thorough look at its condition so that we can formulate an effective solution. Our roof inspections help lead to roofs that remain in solid condition for many years longer. This means paying less frequently for roof replacements that can be quite costly!
The people of Missouri can depend on our team for every type of roofing service, ranging from repairs to new roof installation. We can get you a no-obligation estimate for you to consider. To get your home the very best roofing services, choose the experienced roofing specialists at Blue Rain Roofing! We can help you save big on your roof with cost-effective solutions!
Exceptional Craftsmanship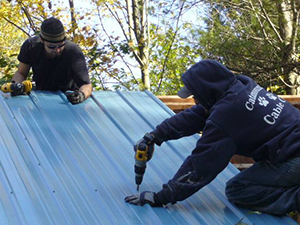 Since Blue Rain Roofing is a full-service roofing company, you should reach out to us whenever your roof needs some work. Our roofing technicians are known for their exceptional craftsmanship. We have a fantastic track record in the state of Missouri and continue to earn the trust of more people through our high-quality roofing services!
Great Prices
When it's time to choose a roofing company, the quality of the work that they provide should be the number one priority. After all, saving money on a roofing service won't do you much good if the service is not completed correctly. This will only lead to paying more in the future. With Blue Rain Roofing, you'll benefit from a mixture of low prices and top quality roofing services!
Call Us Today!
When the time is right to speak with a roofing contractor, reach out to Blue Rain Roofing at (816) 358-7663 to find out more about our services. We have a full team of experienced craftsmen who are dedicated to delivering flawless results on each roofing project that they take on. Our roofing specialists are ready to help more people in Raytown, MO!