Blue Rain Roofing & Restoration is the top company to reach out to when your home in Raytown, MO has a hail damaged roof. To find out more about our roofing services, please get in contact with our team at (816) 358-7663. We will deal with any of the damage that hail has caused your home's roof!
Roof Leak Detection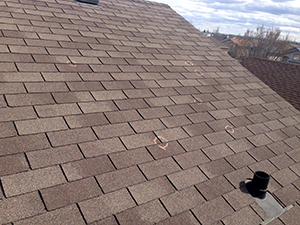 A hailstorm can cause many kinds of roof leaks in unpredictable areas. A big enough hailstorm can actually cause punctures and cracks in shingles and other kinds of roof substrates. The craftsmen at Blue Rain Roofing pay close attention to the details when they are over to inspect a roof. We'll find the areas of your roof that needs repairing and provide long-lasting solutions!
Roof Replacements
Blue Rain Roofing & Restoration offers first-rate roof replacement services if your roof has been sufficiently damaged to require one. A badly damaged roof is sometimes not worth the expense of repairing. If a roof replacement is the superior option for your home, we will get you an estimate on the project. With Blue Rain Roofing handling your roof replacement project, your home's roof will be fit to last decades!
Hail Damage Repair Experts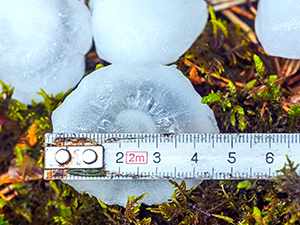 Our roofing specialists have seen a fair share of hail damaged roofs over the years. They know how to locate and fix up a roof that has been beaten up by a hailstorm. When you need hail damage experts to come over and fix up your roof, do not hesitate to reach out to the team at Blue Rain Roofing!
Why Blue Rain Roofing & Restoration?
There are a lot of things to appreciate about Blue Rain Roofing. Roofing companies can vary a great deal in terms of the quality of the services that they provide. Blue Rain Roofing provides superior craftsmanship, quality customer support, and excellent prices for the people of Missouri!
Call Us Today!
If you are having trouble finding a trustworthy roofing company in Raytown, MO, give the experts at Blue Rain Roofing & Restoration a call today at (816) 358-7663. If a hailstorm has gone through your neck of the woods, scheduling a roof inspection is always a good idea. We can repair your hail damaged roof and have it as good as new again!