Does your home in Raytown, MO need a new roof installed? For quality roof installation, go with the reliable team at Blue Rain Roofing & Restoration. Our team consistently completes roofing projects correctly using the knowledge and skills that they have acquired from years of roofing experience. We will get you an estimate on a new roof — just call us at (816) 358-7663!
Roof Installation Experts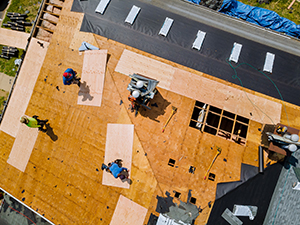 Perhaps the most important time to hire a dependable roofing company is when your home needs a new roof. If any mistakes occur during the installation process, it can lead to a time-consuming, frustrating, and costly relationship with your roof. To make sure that there are no issues, choose the experts at Blue Rain Roofing!
Other Services
Blue Rain Roofing & Restoration has all of your roofing needs covered, from new roof installation to repairing, maintaining, and restoring your roof. After we have installed a new roof onto your home, look to our team to keep it in first class condition with follow up roof inspections. We will have your home set up with a long-lasting roof system.
Why Blue Rain Roofing?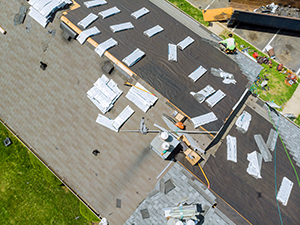 The team at Blue Rain Roofing & Restoration continues to display their ability to solve challenging roof problems in a cost-effective way. We are one of the lead options in the state of Missouri and we're ready to take on new roofing projects! You can always rely on Blue Rain Roofing for roofing experts, timely project completion, and great customer support.
To learn about our services, just give us a call. We'll be ready to answer any questions and let you know what we would recommend for your home. With years of industry experience, the team members at Blue Rain Roofing will get your home the very best roof solutions. It's always our goal to set our clients up with durable roof systems!
Call Us Today!
If your home is ready for a new roof, the team at Blue Rain Roofing & Restoration will have the project completed the right way. For flawless roof installation in Raytown, MO, just give us a call at (816) 358-7663. Your home's new roof will be fit to last decades when our roofing specialists handle the installation!