Blue Rain Roofing & Restoration is the best company to reach out to whenever someone in Raytown, MO has a home that needs a roof leak repair. When you need roofing specialists for a professional roof inspection and roof leak repair, give us a call at (816) 358-7663. We will provide you with an estimate on the project and let you know about the options.
Roof Leak Detection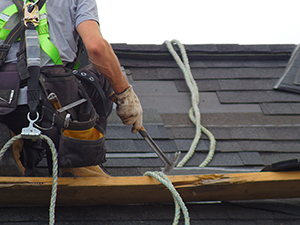 Finding the areas of a roof that are causing leaks is often a struggle. Our roofing specialists will inspect the surface of your roof and find any areas that need some type of solution. Having the experts at Blue Rain Roofing inspect your roof regularly will help it last much longer and prevent costly roof issues from forming.
Roof Replacements
Sometimes a leaking roof is at the point where it is no longer worth trying to fix up. If your roof is past its expiration date, we can get you an estimate on a roof replacement. Our seasoned roofing specialists will have your home set up with a roof that you can depend on for total protection for decades!
About Our Company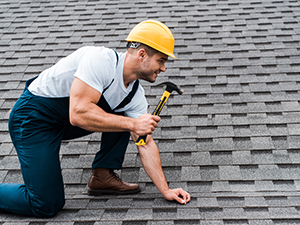 There are lots of things that separate Blue Rain Roofing & Restoration from many of the other roofing companies out there. We prioritize our customer service and are always transparent with our clients. Our company also provides discounts for active duty/military personnel, supports local churches, and is involved in charitable endeavors within the community.
On top of being a company that gives back to the area, Blue Rain Roofing can be relied on for first-rate roofing services. Our experienced craftsmen have shown that they can tackle difficult roof issues consistently. We offer help with insurance claims and are also available 24/7 for emergency roof repairs!
Call Us Today!
Finding a roofing company that can provide a roof leak repair fast and effectively can make dealing with roof issues a lot easier. If you are in Raytown, MO, you can depend on the roofing specialists at Blue Rain Roofing & Restoration for any kind of roofing service! To hear more about what our experienced team has to offer, just give us a call at (816) 358-7663.