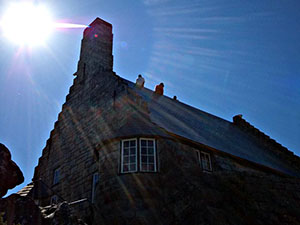 Blue Rain Roofing & Restoration continues to provide homeowners and more throughout Leawood, KS and the surrounding areas with only high-quality roofing services and solutions and we're here to help you trust in the roof that sits atop your home. As a homeowner, you've got a lot on your plate and worrying about the condition of your home's roof shouldn't be added to that. With a couple of regular roof inspections each year, our team will have the chance to stay ahead of the needs of your roof and make sure any repairs or services it requires are done at the ideal times. Worried about storm damage that was incurred during the last season? Don't wait, call our team today at (816) 358 – 7663 and know you can soon have a roof you can count on once again!
Honest & Reliable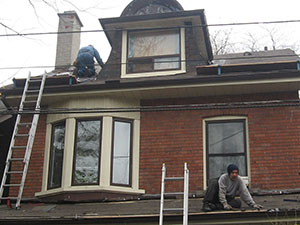 "Live Under Reliability", we've chosen this as our motto because we know that having a reliable roof atop your home is a calmness every homeowner ought to have. We also know that as a full-service roofing company, it's our job to help you have a reliable roof that can keep things protected with confidence, and to do so, we must provide only reliable products, services, and solutions. We've worked hard to build a team of skilled roofing professionals that deliver only high-quality service in every way and we're proud to say with confidence that any roofer from our crew that comes out to your home will be delivering service fit to last. Your home's roof was likely one that was intended to last for decades and with Blue Rain Roofing & Restoration delivering trusted service to yours, it will have that chance!
Reach Out Today
When you're looking for roofing professionals that will handle your roof with the same care and attentiveness that they deliver for their own home's roof, Blue Rain Roofing & Restoration is the team to call. We bring our neighbors in the Leawood, KS area services that will help them get the most from their roof while keeping them worry free along the way! Reach out today at (816) 358 – 7663.