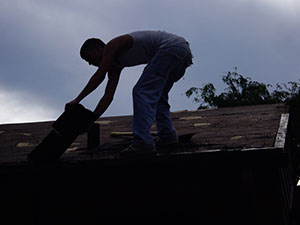 Having a new roof installed on your home is one of the largest services you can have completed and it's also one of the most crucial to ensure is being handled by the right roofing professionals. At Blue Rain Roofing, we know the importance of a flawless roof installation and we're proud to deliver on that and more! The long-term success of your home's roof begins with the installation, even a tiny mistake can be devastating for the longevity of your roof. For homeowners around Independence, MO, we bring you unmatched workmanship and customer service and we look forward to bringing you and your home the reliable protection you deserve from your roofing system. Give us a call today at (816) 358 – 7663 and know your roof can soon get exactly what it needs.
Is It Time?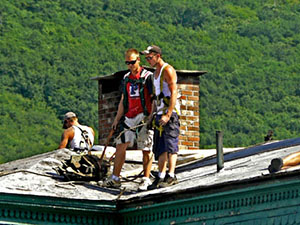 Perhaps the most critical question to ask when considering a roof replacement, making sure it's the right time to install a new roof on your home can save you thousands of dollars by preventing a premature roof replacement. Most residential roofing systems were designed to keep your home protected for decades, and with the right team installing and maintaining yours over the years, yours will have that chance! At Blue Rain Roofing, our honest roofing professionals will make sure you get the maximum life possible from your roof while making sure you aren't unnecessarily plugging money into a failing roof. Having a team of trusted roofing professionals you can turn to for honest roofing solutions can help save you both money and hassle over the years and at Blue Rain Roofing, with 24/7 emergency roofing services available, we're always at the ready to help with your home's roof!
Reach Out Today
When the time has come for a new roof to be installed on your home, Blue Rain Roofing is the team you can trust to get it perfectly done every step of the way. With a team of experienced roofing professionals, we know what it takes to help your roof in Independence, MO succeed, and it begins with the installation! Reach out to our team today at (816) 358 – 7663.