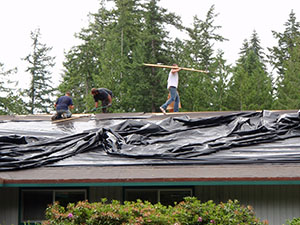 When you have a roof in need, it's important to call roofing professionals no matter the size or complexity of the job! When you take care of your roof, it will in turn, be able to take care of you, your family, and everything inside properly. At Blue Rain Roofing, we have a team of roofing professionals that are committed to providing homeowners throughout Olathe, KS and the surrounding areas with only the finest roofing services around. With winter quickly approaching, there's no better time to make sure your home's roof is ready. Reach out today at (816) 358 – 7663 and we'll make sure you can trust in your roof for the whole season!
Honest Answers & Solutions!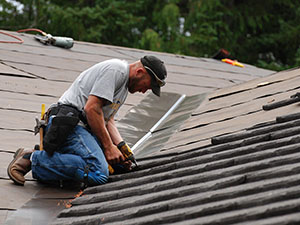 When you choose to work with us for any of your home's roofing needs, you can rest easy knowing our team doesn't work off commission and sales isn't our forte. We're here to help you save money while knowing you have a reliable roof atop your home at all times. We bring our neighbors affordable roofing solutions and honest answers every time we work on their roofs. When you call us out to inspect your home's roof, you can be sure we'll let you know exactly what your roof needs. While we do like to inform our customers of things to be watchful of in the future so that we can stay ahead of any issues with your roof, we will never recommend any unnecessary roofing services. At Blue Rain Roofing, we've worked hard to build a team of dedicated professionals and we're proud to say that any roofer from our crew that steps foot on your roof will provide the highest quality service in every way. Don't question the condition of your roof, know you're always protected with Blue Rain Roofing working for you!
Call Today!
Not sure if your roof can keep you dry all winter long? Call the roofing professionals at Blue Rain Roofing today for all your home's roofing needs in Olathe, KS. As a full-service roofing company, we work with many types of shingles, metal roofs, and more! Call our team today at (816) 358 – 7663 and rest easy knowing you'll soon be covered once again.