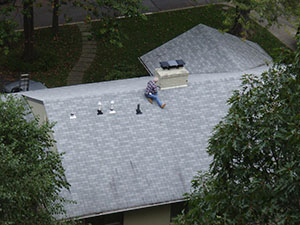 Finding a roofer you can trust shouldn't be a chore and when you call on the team at Blue Rain Roofing, we'll bring you the peace of mind you deserve! We bring homeowners in Olathe, KS and the surrounding areas hassle free roofing services that keep your budget happy and consistent year after year. Work with a roofer you can trust with any of your home's roofing needs, call Blue Rain Roofing today at (816) 358 – 7663.
There are plenty of roofers in the area and there are a lot that come out seasonally and deliver lackluster work. This can be detrimental to your roof, your home, and your budget. It doesn't pay to hire a company you can't trust but that promises cheap prices! It's well worth your time to do a little research to ensure you're hiring a trusted team of roofing professionals and at Blue Rain Roofing, we've got more than references and experience and we look forward to showing you why we continue to be the team your neighbors trust with all their roofing needs.
No Cutting Corners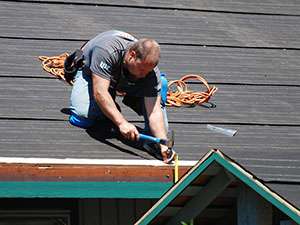 It's that simple, we work to bring you the best products at the best prices and our roofers are all professionally trained so we can always be confident we're providing you and your roof with the finest service in every way. We don't cut corners on any job we complete, and you'll notice the difference when you trust your roof to us. Long term success is our goal for every roof and with our combination of trusted products and skilled professionals, it continues to be an easy goal to meet. Work with a team that cares, Blue Rain Roofing is just a phone call away and we're ready to go to work for you!
Reach Out Today
Looking for a roofer to get the work done before the snow falls in Olathe, KS? Blue Rain Roofing is ready to get your roof back in trusted condition right away. Don't worry about your home's roof any longer, reach out to the roofing professionals at Blue Rain Roofing today at (816) 358 – 7663.