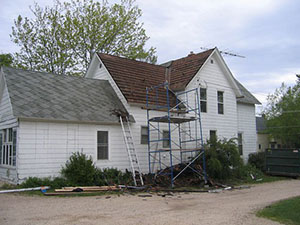 When you need a residential roofing contractor you can trust to be your go-to for anything your home's roof might need in Prairie Village, KS or the surrounding areas, Blue Rain Roofing is the team to call. We are honored to be the trusted team of roofers for our neighbors and we know our complete list of affordable roofing services will help you continue to have a dependable roof atop your home! With spring not far off, now is a great time to think about scheduling a roof inspection so you can know with confidence that your roof will be ready for the storms of the summer that won't be far behind! Give our team a call today at (816) 358 – 7663 and know you have a team of roofing professionals ready to go to work for you!
Complete Protection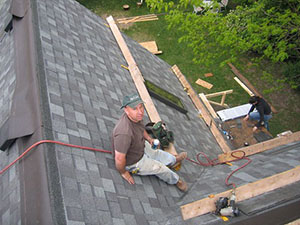 Because we're a full-service roofing company, we can truly be your one-stop shop for all things roofing. Not only do we have a full list of roofing services available, but we also offer superior gutter and siding services because we know the exterior of your home deserves to be treated with the highest quality care around! If you have issues atop your home's roof, you could also be dealing with gutter issues which could lead to far bigger concerns than a leaking roof. Poor drainage from your gutters could mean that water is seeping into the foundation of your home which can be devastating for everyone involved. Don't let this ever be a concern for you, hire Blue Rain Roofing and know your home will get what it needs on the outside to keep everything on the inside protected with confidence!
Reach Out Today
Blue Rain Roofing continues to lead the way for reputable roofing contractors in the Prairie Village, KS area. We bring quality roofing services at fair prices and we use only top-notch products that will help you have a trusted roof atop your home at all times. Don't question the roofing professionals you hire, know you're working with the right team from the start! Reach out to us today at (816) 358 – 7663.