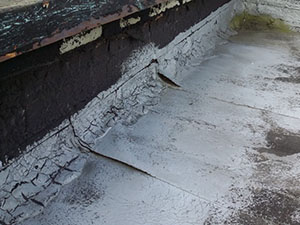 When looking through the commercial roofing companies in your area, it can be tough to know who you're truly hiring. At Blue Rain Roofing, we've been delivering quality roofing solutions for all types of flat commercial roofs for years and we continue to put the needs of our customers first. First class customer service and craftsmanship are never a question when you put your roof in our hands. As a full-service roofing company serving the Independence, MO area, we handle all types of flat roofing issues. Whether you need a simple or complex repair, a restoration, or even a replacement, we've got you covered! Know your flat roof can once again deliver trusted protection for your building and those inside, give us a call today at (816) 358 – 7663.
Lasting Solutions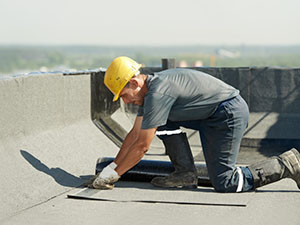 Anytime you put your roof in the hands of our skilled roofing professionals, you can rest assured knowing any repairs or services we complete will always be done to last. How can we say this without question time and time again? Because we know every roofer on our team is committed to providing top notch workmanship and we know this is possible with their exceptional training, knowledge, and experience. We're also able to say this soundly because all the products we bring to the roofs we work on are of the highest quality to ensure when they are applied and installed properly, they can deliver the long-term protection they were intended to. Blue Rain Roofing is ready to go to work for you so that you can always know you have a roof atop your building that can get the job done right season after season. Know the work on your roof is being done right the first time, call our team today for a free estimate on your next roofing project!
Reach Out Today
While a flat roof repair is something that should be handled quickly to ensure any damage is kept from spreading, it's also a service that doesn't need to be a stressor when you have the right team of professionals ready to work for you. Blue Rain Roofing delivers timely roofing services to building owners and more throughout Independence, MO. Reach out to us today at (816) 358 – 7663.