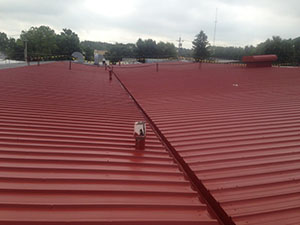 Blue Rain Roofing is proud to offer a complete list of professional commercial roofing services for those in Prairie Village, KS and the surrounding areas. We have worked hard to build a team of skilled roofing experts and we know every roofer on our team is committed to providing you and your roof with only the finest customer service and craftsmanship around. From tricky leak detection to roof restorations to new roof installations and replacements, we handle roofs and jobs of all sizes and complexities and our team of professionals will make sure your roof is once again ready to keep things protected with confidence. Spring is a great time to have your roof inspected to ensure any damage incurred over the winter months is properly resolved before the storms of the summer hit in full force. Give our team a call today at (816) 358 – 7663 and schedule your roof for a thorough inspection so everyone will know what your roof needs to perform properly once again!
We Do It All!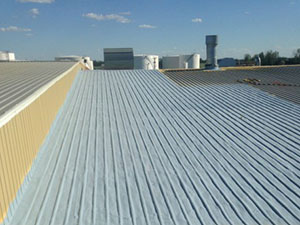 As a full-service commercial roofing contractor serving the Kansas City Metro area, we know what it takes to help roofs succeed in our area. This is why we have a full list of services available as well, we are proud to be your go-to roofing professional, no matter the type of roof you have atop your building! We handle all types of roofing systems including the various single-ply options, modified bitumen, built up (also known as BUR), metal roofs, and more! Our complete list of services can be custom tailored to better fit the needs of your roof and budget and our roofers will make sure you are always in the know of what's going on with your roof. Make sure your roof is ready to deal with the melting snow atop your building, call Blue Rain Roofing today!
Reach Out Today
When the time has come for your building to need commercial roofing services completed, be it preventative, routine, or emergency, you can trust in the professionals at Blue Rain Roofing to get things taken care of in a timely manner. We know the important role your roof plays and we'll make sure it can do so properly. For quality roofing solutions in Prairie Village, KS, reach out today at (816) 358 – 7663.