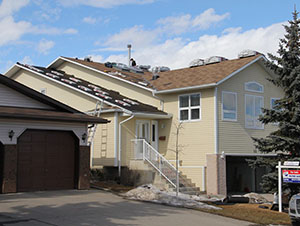 Blue Rain Roofing does it all and we don't just say it, we act on that. As a full-service roofing contractor, we serve homeowners in Shawnee, KS and the surrounding areas and we work to bring you and your home the trusted roofing services you need and deserve. With your roof being a valuable asset and a significant investment, it makes sense to put it in the hands of true, local professionals. We know what it takes to keep a roof in prime condition in our climate and we're here to keep your mind at ease with the right protection for what matters most in your life! Reach out to our crew today at (816) 358 – 7663 and we'll get your home's roof scheduled for an inspection this coming spring.
Minimal Issues with Routine Service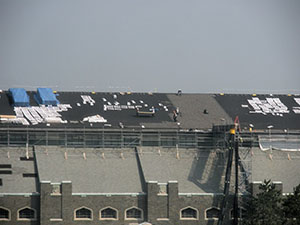 It shouldn't come as a surprise that routine service and inspections being completed on your home's roof is the optimal way to keep roofing issues at bay. Proactive and preventative roofing services are the most cost-effective way to help your roof succeed year after year and they'll allow you the peace of mind you deserve throughout your roof's long life as well. At Blue Rain Roofing, we pride ourselves on our quick response times and we also have 24/7 emergency roofing services available to ensure any damage your roof incurs in the "off" times can still be secured and resolved properly and right away.
Anytime you put your roof in our hands, you can be sure our professionals will treat it with the finest workmanship and care around and they'll always deliver the same trusted care as they would to their own roof. As a full-service roofing company, we do it all and it will always be our roofers doing the work as we never outsource a job, no matter the size or complexity. Keep things in check with Blue Rain Roofing working for you!
Call Today
Whenever you have a roof in need atop your home in Shawnee, KS, Blue Rain Roofing is the professional roofing contractor you can turn to for tried-and-true solutions. We custom tailor our roofing services to better fit your roof's and budget's needs and we're here to keep you protected during any season. Call today at (816) 358 – 7663.