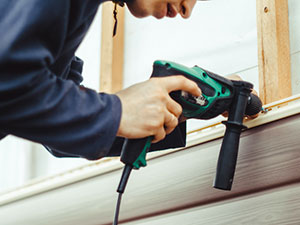 When it comes to the protection of you and your loved ones, the siding of your home's building has a big say in it. The siding basically serves to fortify your home against all sorts of weather extremities. Therefore, it needs to be in top form all year round. Apart from its part in the defense of your home, siding also has a role to play in the aesthetic value of your property. There are a variety of sidings available on the market, with varying colors, styles, and budgets. If you are confused as to what sort of siding is best for your home in Lee's Summit, MO, or the surrounding areas, just get in touch with the experienced siding contractors of Blue Rain Roofing & Restoration today at (816) 358-7663!
All-Service Siding Contractor
Whether the existing siding of your home has started to exhibit signs of deterioration or your under-construction home needs to be fitted with dependable siding, the seasoned craftsmen of Blue Rain Roofing & Restoration are fully capable of dealing with all sorts of scenarios.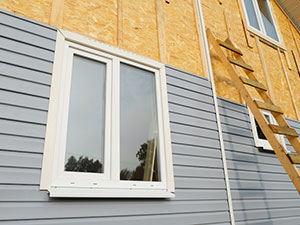 The acute climate of Missouri can take its toll on the siding of your property, causing it to get damaged pretty badly. In such a scenario, just give us a call and we will set out for your premises right away. After conducting a thorough yet quick assessment of your home's exterior, we would get to patching up the siding. Note that if the existing siding is beyond repair, we may even have to replace it completely with a new one.
Detail-Oriented Professionals
Whether it is the installation, repair, or replacement of your home's siding, you can be assured of two things from our company: world-class workmanship and reasonable prices. The exemplary work ethic of our technicians is the reason why Blue Rain Roofing & Restoration continues to be the premier choice of homeowners in Missouri for all residential needs.
Call us today!
Are you doubtful about the condition of your siding? Well, if you reside in Lee's Summit, MO, just reach out to Blue Rain Roofing & Restoration today at (816) 358-7663. With their no-obligation assessment, our siding contractors can let you know the best course of action with regard to your home's siding moving forward!