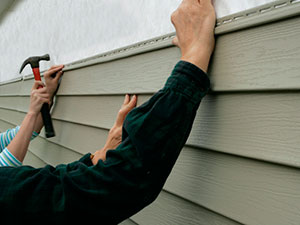 The importance of your home's siding can't be ignored when it comes to the defense mechanism of your property and the protection of your family. Therefore, your home's siding needs to be in its optimal state at all times. If you are a homeowner in Lee's Summit, MO, or the surrounding region, feel free to reach out to the top-notch craftsmen of Blue Rain Roofing & Restoration at any time at (816) 358-7663. They are known for their shingle repair services all across the state of Missouri, and they are glad to keep serving their neighbors for many years to come.
The Top-Grade Repairing Service
If the siding of your home's building is in a vulnerable state, to get back on track, it needs a top-grade repair service. If you live in Lee's Summit, MO, you're in luck because Blue Rain Roofing & Restoration has skilled workers who can help you.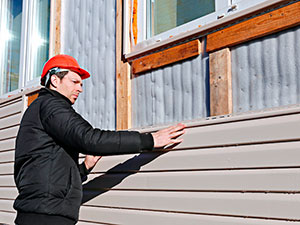 Whenever you notice some sort of problem with the siding of your property, you should call us immediately. We will set out for your residential premises right away, and upon our arrival, we will commence with a detailed inspection of your home's siding. Once the inspection is out of the way, we will provide you with a no-obligation estimate, containing the results of that inspection and our recommendation on how we should proceed. As soon as you agree with the terms and conditions in that estimate, we would kickstart the repair job (assuming repairing turns out to be the optimal solution), exhibiting world-class craftsmanship.
Note that if any other siding service, besides repairing, turns out to be the best solution, we are equipped to tackle that as well.
Top-Quality Siding Materials
Aside from top-grade workmanship, the materials used in a siding job also have a say in the success of the job. That is just the reason why we utilize materials from only the most popular manufacturers in town. As a result, you are able to depend confidently on the work we carry out on the exterior of your home.
Reach Out Today!
Do you need a reliable siding repair service in Lee's Summit, MO? Well, if you are a homeowner, just get in touch with Blue Rain Roofing & Restoration at (816) 358-7663 and leave the rest to us!