Are you looking to hire storm damage roofing experts? If your home is in Liberty, MO, Blue Rain Roofing & Restoration has an excellent track record of providing first-rate storm damage repair services. To hear more about our cost-effective solutions, you can chat with our roofing specialists today at (816) 358-7663.
Fast Repairs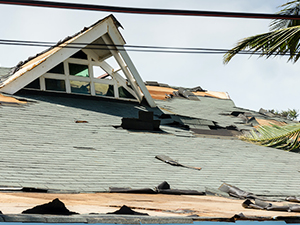 The longer a roof problem is left to sit without being fixed, the worse the situation can become. To avoid roof deterioration and costly water damage, contact the experts at Blue Rain Roofing & Restoration for fast and effective roof repairs. Our roofing specialists will be able to get out to resolve any roof issues before they can worsen.
Low Prices
Quality craftsmanship should be the number one priority when looking for a roofing company. Many people try to save a few extra bucks by going with the cheapest option. However, when the project is not completed correctly, they'll wind up spending much more to have it fixed. If you want the ideal mixture between first-class craftsmanship and low prices, choose Blue Rain Roofing & Restoration for the project.
Why Blue Rain Roofing?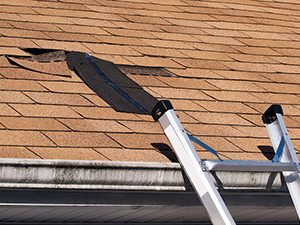 There are plenty of roofing companies in the area, but not all of them can compete with the level of craftsmanship and customer service that we offer here at Blue Rain Roofing & Restoration. People in the state of Missouri can always depend on our roofing specialists for first-rate solutions. Plus, we keep prices low for the benefit of our clients.
Experienced Roofing Specialists
Blue Rain Roofing has a crew of experienced roofing specialists who can tackle any residential roofing project. With several years in this industry, our guys are ready for anything your roof could throw our way. The versatility of our roofing technicians is second to none, and we look forward to showing more people in the state of Missouri why we are their top choice.
Call Us Today!
If your home's roof suffers from storm damage, the sooner you get the experts at Blue Rain Roofing over to help, the better. We continue to be a roofing company that the people of Liberty, MO, can always depend on. For any residential roof solution, you can reach us at (816) 358-7663.