Due to the various weather hazards brought along by different seasons in America, your home's roof is prone to damage. Luckily for you, the proficient crew of roofers at Blue Rain Roofing & Restoration have what it takes to take care of all forms of roofing issues. For decades now, we have been providing first-rate roofing services to the homeowners of Liberty, MO, and we are delighted to continue on that path. Give us a call today at (816) 358-7663 and let us eliminate all your roofing problems.
An In-Depth Diagnosis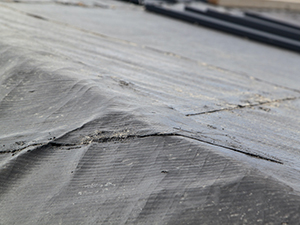 Roof repairs are not much harder to carry out. However, the main component of any roof repair service is running a detailed diagnosis of a roof. Roof leaks, for example, can be detected and the appropriate solutions implemented. With a wealth of experience in the roofing industry, the qualified roofers of Blue Rain Roofing & Restoration have honed their roof inspection skills incredibly. Therefore, they can provide long-standing solutions.
Top-Quality Repairs and Restorations
While most of the roofing companies in Liberty, MO, will suggest you resort to a roof replacement project as the remedy for an ailing roof, our roofing technicians, on the contrary, give preference to premium quality and affordable repairs. Thanks to our repair and restoration services, you can rest assured that the roof on top of your home can quickly go on for a few more decades. Unless there is absolutely no other choice, we won't suggest you go for a costly roof replacement.
Why Choose Blue Rain Roofing & Restoration?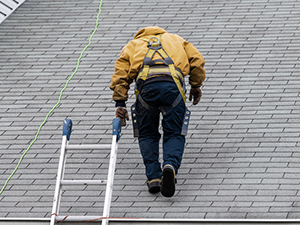 For residential roof repair services, there are a plethora of construction companies to choose from in Liberty, MO. However, what allows Blue Rain Roofing & Restoration to be your best bet is the honesty, diligence, and dedication that our expert roofing specialists bring to the table. Irrespective of your roof type, whether it is a flat one or a pitched one, our roofing technicians only bring world-class craftsmanship to the table.
Reach Out Today!
For the repairs to your home's roof, it is best for you to have an honest construction company at your disposal 24/7. As a homeowner in Liberty, MO, your best bet is Blue Rain Roofing & Restoration. Reach out to us at (816) 358-7663 and we will guarantee you a trouble-free roof.